Tank burst at Havlandet RAS site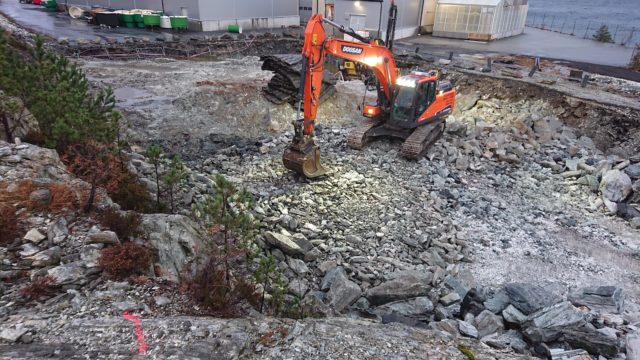 A 500 cubic metre tank has burst at an experimental new pilot land-based salmon farm in Norway just a few days before the facility was due to take its first fish.
According to the newspaper Bergens Tindene, initial estimates of the cost of the damage to the tank – also known as a bioreactor – is thought to be around three million kroner, or £250,000. It was filled with water at the time.
The incident took place at the Havlandet RAS pilot which is part of the INC Group. At first it was reported there had been an explosion, but this has since been ruled out.
The INC Group said it was carrying out a full investigation into the cause of the rupture which was still unknown, but a crack in the tank has been discovered. The company stressed there is no risk of pollution.
The plant was due to have received around 200 tonnes of fish next week, in a development which is likely to be delayed. The first harvest is scheduled for next autumn.
Havlandet, which has more than 17 years' experience of land-based farming with other fish species, began construction work on the site in January this year, close to the city of Florø in western Norway.
The company currently has a licence for 10,000 tonnes of salmon onshore, although plans are to build a larger facility based on the experience of the pilot.
It believes that a capacity of more than 30,000 tonnes of salmon can be produced within the available area, in addition to a significant amount of farmed cod.
Depending on how much work is eventually carried out, the entire cost of the project is estimated at between NOK 40 and 60 million (£3.4 – £5 million).