Suspected ISA at salmon research station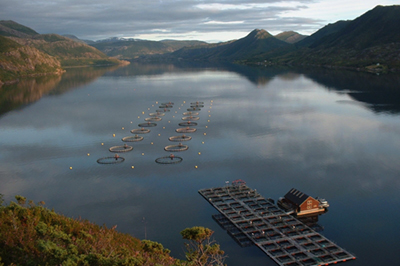 A suspected case of Infectious Salmon Anaemia (ISA) has been reported in northern Norway – but this time it is at a salmon research station rather than a conventional fish farm.
The Norwegian Food Safety Authority says it is investigating the incident at Gildeskål municipality in the Nordland county region at the privately owned Gildeskål research station run by an organisation called GIFAS.
The centre, which is open to the public at certain times, has its own farm, but mainly carries out research into various issues affecting salmon farming.
The food safety authority said GIFAS became suspicious last week after tests on fish showed signs of compatible with ISA.
The authority is now planning to inspect the facility to take follow up samples that may confirm suspicions.
Restrictions have been imposed at the site which include a ban on the movement of fish without special permission. If the suspicions are confirmed, the authority is likely to order the site to be emptied and establish a control zone in the area.
The past 15 months has seen a worryingly high number of ISA cases along parts of the Norwegian coastline, which have proved costly for some fish farming companies. An official inquiry is now underway into possible causes, with some people pointing the finger at rising sea temperatures.
GIFAS (Gildeskål Forskningsstasjon) conducts research projects into various biological and technological issues affecting aquaculture, both on a small scale and on a full commercial basis.
The organisation receives very little government support, largely funding its activities through carrying out projects.