South Korea to fund shrimp farming growth in Sri Lanka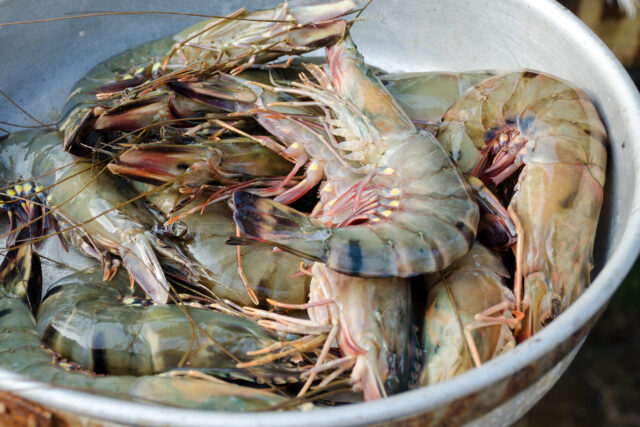 South Korea is planning to invest around £1m (US $1.2m) to help improve shrimp farming in Sri Lanka.
The project will be carried out through the UN Food and Agriculture Organisation (FAO). It will also strive to overcome some of the biological problems associated with shrimp farming.
The move is part of a global project implemented by FAO in Sri Lanka with a total investment of US $3.9m (£3.2m).
The project, which will take place over a three-year period, aims to ensure effective biosecurity in shrimp aquaculture through digital technology.
The FAO wants to build national capacity in various aspects of health management, biosecurity, food safety and analysis of biosecurity systems and to establish robust early warning and monitoring systems for disease that will support the sustainable development of the shrimp aquaculture sector.
The spread of diseases continues to be a constraint to sustainable aquaculture development, limiting yield, reducing profit and preventing investment.
Improving the biosecurity of the aquaculture sector will enable countries to grow more food efficiently, increase incomes, improve resilience and reduce vulnerability to the impacts of higher food prices and other threats to national food security.
The Korean Ambassador to Sri Lanka, Santhush Woonjin Jeong, said Sri Lanka is rich in human and natural resources.
He added: "This project is a great collaboration of the resources of Sri Lanka and Korea that will help realise the potential of this beautiful country and achieve our common goals."
Sri Lanka Fisheries Minister Douglas Devananda emphasised the Ministry's commitment to strengthening the aquaculture sector in Sri Lanka and expressed his appreciation for the support extended: "Similar to other countries, this industry faces many issues with diseases being the main challenge. I'm extremely grateful to the Republic of Korea and FAO for providing financial and technical support to strengthen the aquaculture sector in Sri Lanka."