Six more supply chain members join Salmon Scotland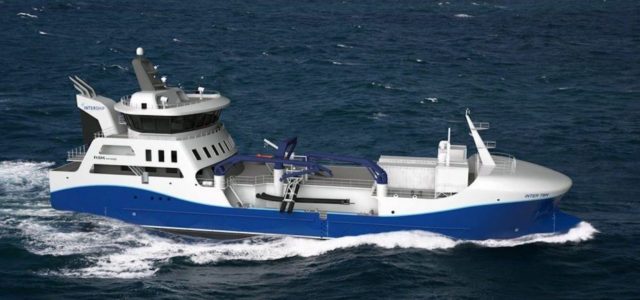 Another six supply chain businesses, ranging from foam moulders to vets, have joined Salmon Scotland, the trade body for Scotland's farm-raised salmon.
The firms cover a geographical spread from Dumfriesshire to Shetland, and across the central belt from Broxburn to Cumbernauld.
The Scottish Salmon Producers' Organisation rebranded as Salmon Scotland in October last year, and at the same time opened its ranks to supply chain business, reflecting the fact that the industry's economic contribution to Scotland is not limited to the fish farmers themselves.
A total of 41 companies are now members of the trade body, and Salmon Scotland estimates that the sector as a whole adds £760m each year to Scotland's economy.
Membership has more than tripled since the start of the year as Salmon Scotland undergoes significant organisational growth.
The organisation's ongoing expansion includes Scottish, UK and international firms, cementing the sector's international reach and reputation for excellence.
The new members are:
Moulded Foams
Intership
Ocean Farm Services
VAI Consulting
Packaging Solutions Scotland
Solway Transport
Tavish Scott, chief executive of Salmon Scotland, said: "Our continued expansion shows just how vital the success of farm-raised salmon is to our economy.
"While our producers in coastal communities are at the heart of our sector, the supply chain extends well beyond this – to cities and towns across Scotland and beyond.
"Thousands of jobs in a huge array of different roles all contribute to the extraordinary success of Scottish salmon, which is more important than ever as the economic storm clouds gather.
"Salmon farmers who care for their fish daily and produce a healthy, nutritious product that is renowned around the world can only do this because of the dedication and hard work of so many companies which are part of the Salmon Scotland family."