Shrimp vaccine business raises $8.25m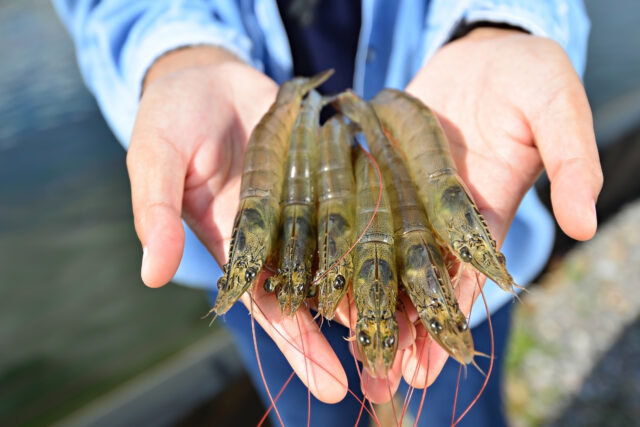 An Israeli company that aims to revolutionise vaccination for shrimp farming has raised US $8.25m (£6.6m) from a consortium of venture capitalists.
ViAqua Therapeutics is developing an orally delivered vaccine platform for the targeted administration of RNA-based solutions to improve disease resistance in aquaculture.
RNA vaccines work by introducing an mRNA sequence (a specific molecule which guides cell reproduction cells) so that the immune system recognises it when the actual pathogen is encountered, and can react accordingly. RNA vaccines are faster and cheaper to produce than traditional vaccines, which use part of a bacterium or virus rather than a manufactured molecule.
"Oral delivery is the holy grail of aquaculture health development due to both the impossibility of vaccinating individual shrimp and its ability to substantially bring down the operational costs of disease management while improving outcomes," said Shai Ufaz, chief executive officer of ViAqua. "We are excited to bring this technology to market to address the need for affordable disease solutions in aquaculture."
The latest round of funding comes from lead investor S2G Ventures with participation from Rabo Ventures, The Trendlines Group Ltd., Agriline Limited, Nutreco, I-Lab Angels and Circle Investments LLC.
Shrimp, one of the most widely consumed seafood products globally, are very susceptible to disease due to their lack of adaptive immune systems, and there are currently no products available that address shrimp disease today.
ViAqua's first product is a feed supplement to enhance resistance to viral infections in shrimp, with the initial application targeting White Spot Virus (WSSV), which causes an annual loss of around $3 billion and a 15 percent reduction in global shrimp production. This solution will provide much-needed production stability for farmers, the company said, while also creating the opportunity to increase production per farm without increasing disease risk.
"Aquaculture is critical for the sustainable supply of marine protein," said Kate Danaher, managing director of S2G Ventures' Ocean and Seafood fund. "ViAqua's platform technology will enable the company to move beyond WSSV to address numerous other diseases in aquaculture while similar technologies are still years away from reaching the market."
ViAqua produces its capsule products using commercial, industrial processes and is scaling production to take its first product to market. With plans to begin production in India at the beginning of 2024, the company has established a commercial partnership through a joint development and marketing agreement with Skretting, a Nutreco company, to bring the product to the market.
While ViAqua is currently focused on shrimp production, the delivery technology has numerous applications in aquaculture and beyond, which the company said it is excited to explore.