Senator praises US Kingfish project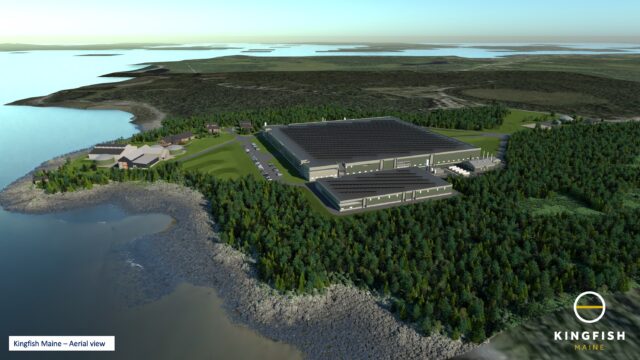 United States Senator Angus King has paid a visit to the yellowtail producer Kingfish's RAS research facilities in Maine and praised the company for its investment in the region.
The Netherlands based company is expanding into the US with a recirculating aquaculture system farm near the Maine community of Jonesport. When completed it will produce up to 8,000 tonnes of yellowtail a year.
Kingfish has already produced a first trial harvest of yellowtail with a small farm at a research facility in nearby Franklin, some of which was sold and distributed through a collaborative partnership to restaurants in Boston, Washington DC and around the Maine area.
Although the project received some limited opposition during its early planning stages, it has received local authority approval.
Maine senator King (pictured), who is described as an Independent, toured the broodstock operation at the research centre and said afterwards: "For generations, Maine's ocean economy has supported our communities. Today, with investments in the aquaculture industry, we have exciting new opportunities to continue this long-standing tradition of producing high-quality ocean products.
He added: "I was so excited to tour the state-of-the-art Dutch Yellowtail operations in Franklin, which is the first step in establishing the Kingfish facility in Jonesport. I want to thank the Kingfish team for choosing Maine as its American hub and investing in our great state."
Because of its location, Maine and other parts of the US east coast are proving popular with Nordic and European aquaculture companies who want to expand into the country.