Seaweed-based plastic alternative is an Earthshot winner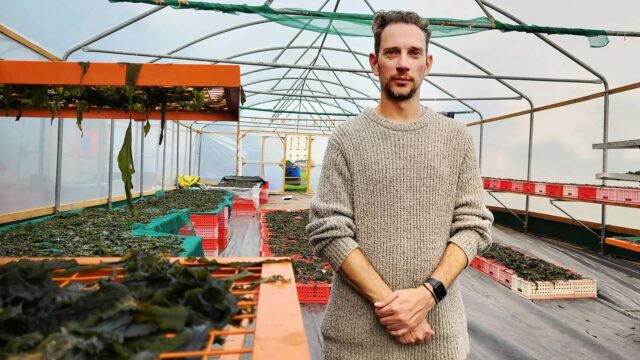 A UK start-up company that has developed a seaweed-based alternative to plastic was named as one of the winners of the Earthshot environmental awards, held on Friday in Boston, USA.
Notpla, based in London, has created a material derived from seafood that is environmentally-friendly and biodegradable. As the winner in the "Build a Waste-Free World" category, the company will receive £1m.
The Earthshot awards were presented by HRH William, Prince of Wales. They were the first of a series of awards over the next 10 years dedicated to promoting organisations and businesses with solutions to help repair and restore the planet.
Prince William said: "The Earth is at a tipping point and we face a stark choice: either we continue as we are and irreparably damage our planet, or we remember our unique power as human beings and our continual ability to lead, innovate and problem-solve. People can achieve great things. The next ten years present us with one of our greatest tests – a decade of action to repair the Earth."
Notpla was founded by Rodrigo Garcia Gonzalez and Pierre Paslier while they were students at Imperial College London and the Royal College of Art. The material can be used to create a range of packaging products, such as a bubble to hold liquids, a coating for food containers, and a paper for the cosmetic and fashion industry.
Notpla has been used by food delivery service Just Eat in more than a million food takeaway boxes. At the London Marathon in 2019 36,000 Notpla-made Oohos – edible "bubbles" filled with Lucozade – were handed to runners.