Seafood fears over Trump Iran warning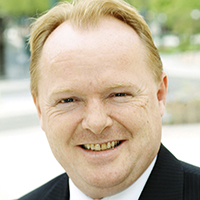 DONALD Trump's blunt warning that anyone trading with Iran will not be doing business with the United States will have raised more than a few concerns with the Nordic and European seafood industry.
It is not clear yet whether the US president was pointing the finger at individual companies or entire countries, but his decision to withdraw from the Iran nuclear deal could have a long term impact on the global seafood business.
He has already angered US seafood producers over his decision to impose tariffs on Chinese goods, which has led to tit-for-tat action by Beijing and is already affecting producers in fishing states such as Alaska, Maine and Florida.
The UK which, along with the rest of the EU, remains committed to the nuclear deal, sells a lot of seafood to the US, mainly in the form of Scottish salmon.
And companies on the Humber, such as Young's and Saucy Fish, which do not trade with Iran, launched a successful drive in the North American market last year, with their British style frozen products.
They would only be affected if the US took action against countries trading with Iran rather than individual companies.
However, the biggest losers could be Norway's fish farmers, who sell salmon and trout worth more than six billion kroners (£565 million) to the US each year.
Norway's fisheries minister, Per Sandberg (pictured), is currently embroiled in a political controversy over a holiday he took to Iran last month, accompanied by his girlfriend, Bahareh Letnes, an Iranian fish exporter.
Sandberg insists it was a private visit and he was not on official business. He was last in Iran two years ago when he went on a seafood trade visit. Sandberg is also known to be keen to step up exports of Norwegian fish to the Middle East.
However, he has been rapped over the knuckles by Norway's prime minister, Erna Solberg, for breaching security rules in taking his official ministerial phone with him during a private visit.
She has said that Sandberg has admitted that he made a mistake and told her he had learned from it.
While she is probably keen to leave the matter at that, his political enemies on the left are circling, determined to challenge him when the Storting, Norway's parliament, next meets.
There are also diplomatic concerns. Aud Lise Norheim, who was Norway's ambassador to Iran between 2014 and 2016, told the broadcaster NRK that Iranian intelligence was 'sophisticated'.
She said Terhan would be particularly keen to obtain information from other countries now that the United States was re-imposing sanctions.