Seafood fast tracked in no deal Brexit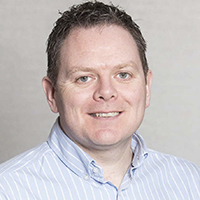 SCOTTISH seafood companies have struck a deal with French officials in Boulogne Sur Mer to fast track exports to Europe in the event of a no deal Brexit.
Eight border inspector bays will be set up in the town, ready to check lorries carrying seafood. The drivers will be issued with special passes so they will not have to join lengthy queues at Calais if borders close.
Salmon farmers and shellfish firms have been concerned about potential delays of road freight at Calais once Britain leaves the EU.
An average of 100 lorries transport seafood every day from the UK to Boulogne Sur Mer, the vast majority coming from Scotland.
Scottish government agencies, logistics specialist DFDS and seafood businesses have been collaborating with their French counterparts to find a system that suits both sides, said Patrick Hughes, head of Seafood Scotland.
The Scottish team is due to meet the mayor of Boulogne Sur Mer this afternoon at Seafood Expo Global, the seafood exhibition which opened in Brussels today.
One option that had been discussed was to use air freight to transport seafood exports in a no deal scenario.
Hughes said they looked into air routes direct from Scotland to Europe, via Lille or a regional Belgian airport close to Boulogne Sur Mer, but the cost made the plan unviable.
'It was going to be ten times more expensive to do it by air freight than to ship it by road and that's not feasible.'
The Scottish sector has forged closer links with the French as a result of looking at alternative transport options, said Hughes, and this led to the subsequent agreement over border inspection posts.
'Seafood will potentially get fast tracked from Calais so there wouldn't be any delays on the French side. And then it will be processed in Boulogne and there will be minimal delay,' he said.
'In the event of a no deal Brexit, that system will automatically kick into place. The reason that has come about is because there is a willingness and a need on both sides to come up with a solution.
'The Scottish seafood sector were concerned about the potential delays and potential losses they would incur if a no deal Brexit came along and seafood was left to rot.
'DFDS can't afford delays because they would need extra drivers and because their times are so tight, so there was a need for the Scottish industry to look at solutions.
'But equally there was a desire in Boulogne Sur Mer because they rely very heavily on the Scottish imports. There are 5,000 jobs in Boulogne that rely on the seafood sector.'
Hughes said if Brexit has led to anything it is a greater degree of collaboration between Scotland and other partners.
'We're working so much closer now with logistics and with international counterparts to come up solutions.'
The Boulogne arrangement doesn't necessarily negate potential delays at Dover, however, and Hughes said now they have to ensure seafood is fast tracked at the UK end too.
The next focus for the seafood agencies is to address the problem of export health certificates, which are not needed in the EU at the moment but could cost the sector £15 million in a no deal situation.
'We need to act because the industry needs solutions,' said Hughes, and Seafood Scotland is collectively working with the Scottish government, DFDS, the Scottish Salmon Producers Organisation, and the Scottish Seafood Association.