Seafood Expo Global moves to spring 2022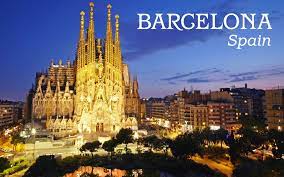 SEAFOOD Expo Global and Seafood Processing Global, the worlds' largest industry trade fair has been moved to next spring.
It had been scheduled for the end of April this year, but because of the Covid pandemic it was decided to stage it five months later – in early September.
Now the organisers, Diversified Communications, have said, following further reflection, they will hold it next year when, hopefully, the Covid situation should be much improved. The new dates are April 26th-28th 2022 and the venue is Fira Barcelona Gran Via.
Liz Plizga, Group Vice President at Diversified Communications, said: "Keeping our customers' best interest in mind is our top priority.
"After an evaluation of suppliers and buyers' concerns around the continued uncertainties caused by the on-going COVID-19 situation worldwide, it became evident that 2021 would still be too soon to host an international event that would provide the global experience the seafood community would find valuable."
She added: "We are committed to Barcelona. We will continue working with Fira de Barcelona and the city to ensure we can host a valuable in-person event that will bring back, at the Gran Via venue in 2022, the international representation that makes Seafood Expo Global/Seafood Processing Global the global seafood marketplace and the largest seafood trade event in the world."
Events director Wynter Courmont said the organisers were already receiving strong interest from all sectors of the global industry.
Footnote: Seafood Expo Global/Seafood Processing Global is the world's largest and most diverse seafood trade event, bringing together more than 29,000 international industry professionals.