Seafood boosts Hilton Group 2022 sales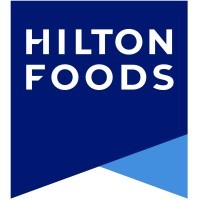 SEAFOOD was one of the key drivers behind a strong Christmas sales lift for the Hilton Food group.
In a 2022 trading update yesterday and without giving firm figures , the company said that sales were in line with the board's expectations and were up on 2021. It also said it was carrying out a major review of this sector.
In a few short years Hilton has grown from a regional Huntingdon meat food producer to one of Britain's most important food companies, expanding into fish and across the globe in Australia and New Zealand. It recently moved into Singapore.
Hilton's main UK seafood base is in Grimsby producing various wild caught and farmed chilled fish products to the UK retail market. It also includes a 100-year-old artisan smokehouse
In the last few years the business has become the country's largest chilled processor.
Like all food producers, inflation has been a major issue for the company over the past 12 months.
The trading update said: " Recent progress to pass through and mitigate unprecedented inflationary cost increases, particularly in the UK Seafood business, have been encouraging and leave us well placed as we start the new year.
"This work has progressed alongside a total business review in UK Seafood, which is starting to deliver positive results."
The statement added: "Our other businesses in Europe have performed well with revenue ahead of the previous year, benefiting from the acquisition of Foppen (a Dutch smoked salmon and eel company) and particularly strong trading in Central Europe, driven by the continued performance of our fresh food business, and our Scandinavian markets."
Hilton shares and share activity rose strongly after the update.