Scottish Sea Farms Q3 results disappoint SalMar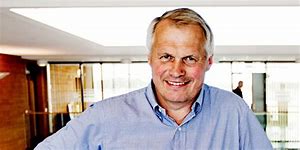 SALMAR'S Scotland operations, which it shares with Lerøy Seafood, produced disappointing results this summer, the salmon farming giant's third quarter results show today.
Although Scottish Sea Farms, or Norskott Havbruk as the company calls it, generated operating revenues of NOK 629.5 million, up from NOK 547 million during the third quarter last year, expectations were down and profits were turned into a loss.
The bottom line was SalMar's share after tax produced a loss of NOK 40 million, compared to a profit of almost NOK 30 million 12 months ago.
SalMar said: 'Operational performance from the activities at Shetland and Scotland has been affected by an earlier than planned harvest of fish due to illness.
'This has reduced the average weight of the fish harvested and affected both costs and price achievement negatively.
'Due to the biological challenges, the company expects to harvest some 27,000 tonnes in 2019 as a whole, a reduction of 3,000 tonnes since our forecast at the previous quarter.'
SalMar's overall third quarter (July to September) results were somewhat lacklustre compared to previous years due to lower salmon prices and a poor performance from northern Norway, where it is also facing biological challenges.
The group made an operational EBIT or profit of NOK 613.5 million compared with NOK 939.1 million for Q3 2019. At just under NOK 2.8 billion, revenues were on a par with last year.
CEO Gustav Witzøe said: 'In SalMar we are always looking for possibilities to improve our operational performance.
'Through the creation of SalMar Ocean, we aim to co-ordinate and strengthen our efforts within offshore fish farming.
'We see a significant potential within offshore fish farming and by doing this we want to maintain our leading position in this area, both with relation to technological developments and biological production.
'This will contribute to an environmentally sustainable development of Norwegian aquaculture industry in the years to come.'
SalMar's Iceland operation, Arnarlax, posted yet another positive result. High average weight for the fish harvested led to good price achievement, while production costs remained at the same level as earlier in the year.
Compared with last year, Arnarlax's result in the period was a sharp improvement due to better biological performance and operational improvements.