Scottish Salmon Company harvest rise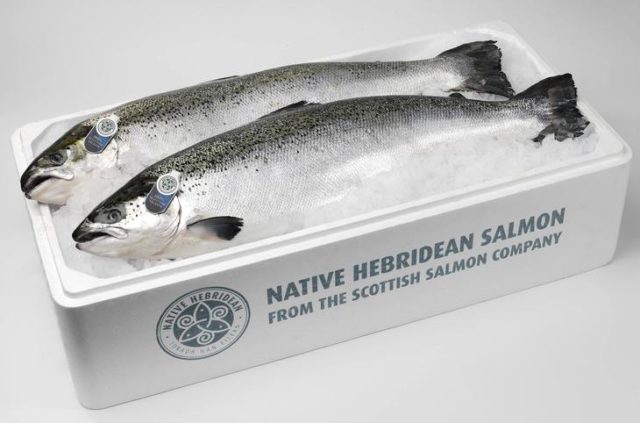 THE Scottish Salmon Company is on course to produce a healthy 10 per cent plus increase in its harvest volume for 2019.
In a trading update by new owner Bakkafrost, the harvest output for the final quarter of the year is 7,900 tonnes gutted weight, an increase of around 900 tonnes on Q4 in 2018.
The total for the entire year will be around 33,800 tonnes, compared with 29,900 tonnes 12 months earlier.
The Scottish Salmon Company was acquired by Bakkafrost three months ago in a deal worth well in excess of £550 million.
The Edinburgh based company's operating revenues in 2018 came to almost £44.5 million with an EBIT or operating profit before fair value adjustment of just over £8 million, but as yet no figures are available for the last 12 months.
Bakkafrost is also forecasting a much stronger performance for its Faroe Islands based operations, with harvest volume for 2019 up from 44,500 tonnes to 57,200 tonnes, gutted weight. The figure is about 3,000 tonnes higher than forecast this time last year.
The Faroes based harvest for the final quarter will be 18,000 tonnes, well up on the 2018 Q4 figure of 12,200 tonnes, and feed sales in Q4 2019 were 28,400 tonnes.
Bakkafrost also has an attractive employee share savings plan, which it says is designed to strengthen company culture and encourage loyalty, so after a lock in period of two years it is awarding one free share for each share purchased. The current share prices is hovering around the NOK 670 mark (about £58).
The full Q4 2019 report will be released on February 25.