Scotch boss takes on top salmon role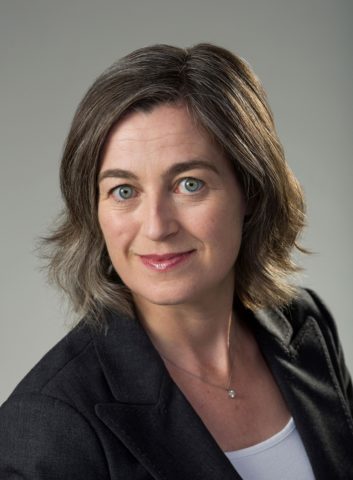 A FORMER chief of the Scotch Whisky Association has been appointed to represent the interests of Scottish salmon farmers.
Julie Hesketh-Laird is to take over as chief executive of the Scottish Salmon Producers Organisation (SSPO) following the retirement of Scott Landsburgh, who has held the position for nearly 10 years.
Hesketh-Laird (pictured) was most recently acting (and deputy) chief executive of the Scotch Whisky Association and brings her experience of representing Scotland's and the UK's largest drink export to the salmon body, which supports Scotland's and the UK's largest food export.
She has held various senior roles at the whisky group since 2005, helping to create the conditions for record exports.
Previously, she held strategy and policy roles in London and in Edinburgh with the CBI, the Chemical Industries Association and the then newly privatised water industry.
Hesketh-Laird said: 'I am delighted to have been appointed CEO of Scottish salmon and to join Scotland's most successful and important food sector.
'It is an exciting but challenging time for the development of the salmon industry and I look forward enormously to working with the industry and its stakeholders to help forge further sustainable growth.'
Chairman of the SSPO, Gilpin Bradley, said: 'Julie will bring a wealth of experience and fresh leadership to the capable SSPO team.
'Her background in food and drink representation will be invaluable as we work with the government and stakeholders to keep growing our successful industry.
'I would like to pay tribute to Scott Landsburgh's decade in the role as SSPO CEO.  We have valued his leadership and he leaves the organisation and industry in good health.  We wish him well for his retirement.'
Hesketh-Laird will take office on February 19 and will tour the industry to meet the salmon farming companies and see their operations.
She will then attend the Seafood Expo in North America, where the Scottish salmon industry has achieved significant export success, with US sales worth around £200 million.