Salmon waste to power jet airliners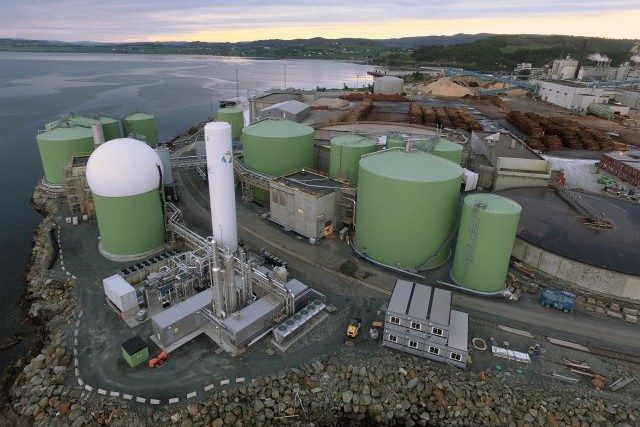 WASTE from salmon farms in Norway may soon be used to power jet airliners – including those carrying seafood to Asia.
Millions of kroner is being invested in the large Biokraft biofuel plant near the town of Skogn in Central Norway to produce 'green' gasoline for planes.
The project is being carried out in collaboration with the Norwegian research and innovation organisation SINTEF and is also thought to involve a German partner with considerable experience in producing aircraft fuel from organic materials.
Håvard Wollan, CEO of Biokraft, told local media that financing still had not been totally agreed as the company was waiting to hear whether EU funding would be available.
The plant is also one of the most advanced of its type in the world, producing up to 10,000 tonnes of biofuel a year for other uses.
More than £30 million (NOK 350 million) is currently being invested to double output. And Norway also has one of the largest seafood air fleets, regularly sending salmon and other fish to the Far East.
This latest aircraft fuel development involves first creating a pilot plant, then using salmon waste that is readily available from the many fish farms along that part of the coast, and combining it with waste from a nearby paper mill and forestry material, which is also plentiful.
The project has won praise from Norway's finance minister, Siv Jensen, who said she was pleased that it was being supported by government investment.
She added: 'It is very pleasing to see that fish farm waste is being put to good use in this sustainable way. We are going to need more of this type of development in the future.'