Salmon sector reveals wrasse catch data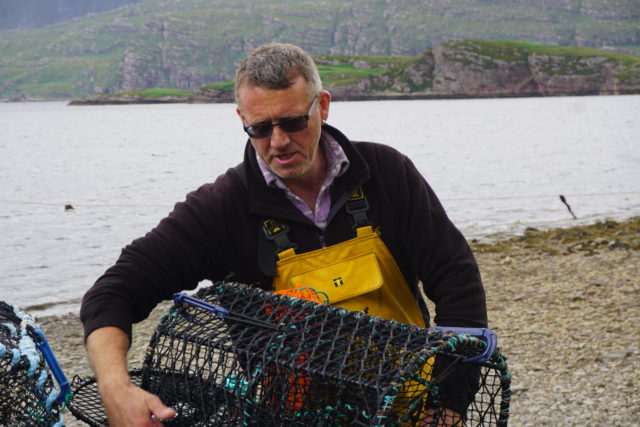 SCOTTISH salmon farmers have for the first time published catch data for wild wrasse, which are fished in inshore waters and deployed to control sea lice on farms.
The Scottish Salmon Producers Organisation (SSPO), which represents the sector, said the voluntary publication of wild catch data for 2018 will help the sustainability of the fishery.
The data is the first to be released since the Scottish salmon farming sector committed to voluntary control measures for the live capture of Scottish wild wrasse for salmon farms last year.
It was collated through the submission of figures from the first 20 traps lifted weekly by Scottish fishing boats providing wrasse to salmon farms.
The SSPO has already committed to the publication of sea lice levels and survival figures on farm sites.
In order to sustain a viable fishery, which has boosted the local economies of some of Scotland's coastal communities by millions of pounds, a voluntary code of conduct is adhered to by all boats supplying the salmon farming sector.
This includes a minimum and maximum catch size to ensure juvenile and breeding age fish are directly returned to their local habitats.
Other measures include a closed season for wrasse fishing which extends from December 1 to May 1.
According to the new figures, of the 30,564 wrasse recorded as being caught in Scottish waters in 2018, 14,786 were returned as undersized and 1,527 were returned as oversized – meaning that 53 per cent of wrasse, live caught by Scottish inshore boats, were safely returned to coastal waters.
Five species of wrasse are used by the sector as cleaner fish, an innovation that has helped reduce the presence of sea lice on Scottish salmon farms to their lowest levels since 2013 and allowed medicinal spends to fall by 47 per cent over the past three years.
The salmon sector has invested more than £15 million in breeding and husbandry programmes since it adopted cleaner fish as a sea lice control method a decade ago.
All lumpfish used for lice control are now farm reared, and the continued investment in new wrasse breeding facilities and programmes should ensure the reliance on wild caught fish will diminish in coming years.
Julie Hesketh-Laird, chief executive of the SSPO said: 'Caught wrasse are an essential element of the sector's approach to managing sea lice on salmon farms and have been instrumental in the sector's strategy of 'prevention over cure', driving lice levels and medicine use down significantly over past years.
'This first voluntary data publication offers valuable insight into the wrasse fishery and will, year-on-year help build a picture of the fishery.
'This enhanced transparency demonstrates the seriousness with which the Scottish salmon sector takes its responsibilities as a good marine neighbour and will help build stronger relationships with the important inshore fishers who supply wrasse.
'The sector's collation and reporting of wrasse data goes beyond what is required by regulators, showing yet again our clear commitment to openness and sustainability.'
Local skipper Mark MacLeod previously crewed deep water prawn boats, working in the extreme conditions of the Atlantic Ocean.
Fishing for wrasse along the coast of Wester Ross has enabled him to transition to a less dangerous inshore fishery role.
'Being a part of Wester Ross team has given me a great opportunity to translate my skills from years of working as a skipper, and my knowledge of the sea, into an effective management of sustainable fishing for wrasse,' he said.
'Instead of retiring, I'm still able to enjoy the sea to the fullest and help the industry to move towards a more sustainable future. These are exciting times right now and I'm glad I'm a part of this.'