Salmon sales to US power ahead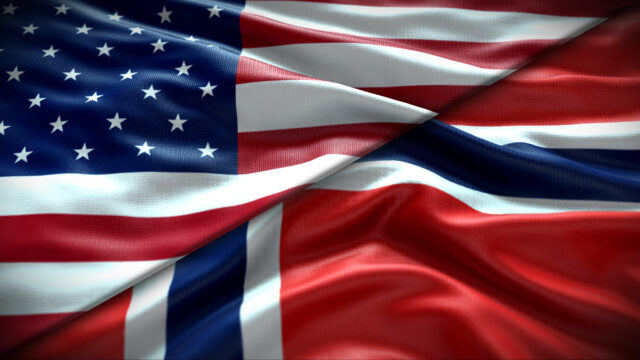 Norway has exported more than 44,000 tonnes of salmon to the United States so far this year – a rise of 18%.
The US is regarded by Scandinavian and northern European seafood exporters as one of the most lucrative markets.
The Norwegian Seafood Council said that with the country reopening from the pandemic lockdown, sales are picking up fast.
Around 81,000 tonnes of fish of all types rose by 19% and totalled 81,000 tonnes up to and including October this year. The value is worth NOK 6.4bn (£530m), an increase of 14% on a year ago.
Americans prefer to buy their salmon as fillets which means less whole fish is sold when compared to other countries.
Meanwhile, the Seafood Council in the US is working with celebrity chef Christopher Haatuft to make a film about salmon which will be used at seminars and business presentations.
Largely self-trained, Haatuft is known as the creator of "Neo Fjordic Cuisine" through his minimalist approach to cooking and is building a growing reputation on the international food map stage.
American consumers are also taking to the type of white fish for so long popular in the UK. Cod sales continue to do well, but there has been an 11% growth in sales of haddock.
This figure does not include fish sent to third countries for processing.
The last three years have seen a major increase in the export of king crab and snow crab. The Seafood Council says it wants to capitalise on this by staging various events and activities and opening the door to other shellfish.