Salmon prices up by almost 10%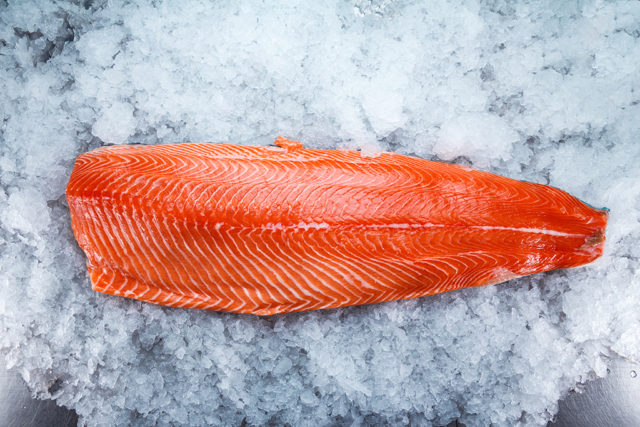 The export price for fresh salmon has jumped by almost 10% in the past week, the latest figures show..
According to statistics Norway it has shot up to NOK 71.08 per kilo, a figure not seen since the start of February last year when the coronavirus pandemic was still in its infancy and restaurants had not yet shut down.
The figure is 30% higher than the same period last year and represents a rise of 9.3% on the previous seven days (week 18. )
However, the boom may not last. There are some indications that prices are starting to fall back to below NOK 70 this week in what is turning out to be a highly erratic market.
Despite the price rise, 5.1% more fresh salmon was exported last week, reaching a total of 14,863 tonnes, reinforcing the view that that the hotel restaurant and catering (HORECA) business is gradually returning to normal.
Frozen salmon sales are also gathering pace with 479 tonnes exported last week at an average price of NOK 54.85 per kg.
Statistics Norway said the quantity sold represents an increase of 79.4% on week 18, while the price increased by 2.9%.
The trend underpins predictions by some salmon industry chiefs in recent days. Mowi chief executive Ivan Vindheim said that "out-of-home" ( eg restaurants and hotels) consumption was beginning to improve.
Presenting Mowi's first quarter results, he told shareholders last week: "Mowi believes that demand for salmon is on the road to full recovery driven by Covid-19 measures becoming less restrictive."