Salmon prices stabilise despite higher Easter demand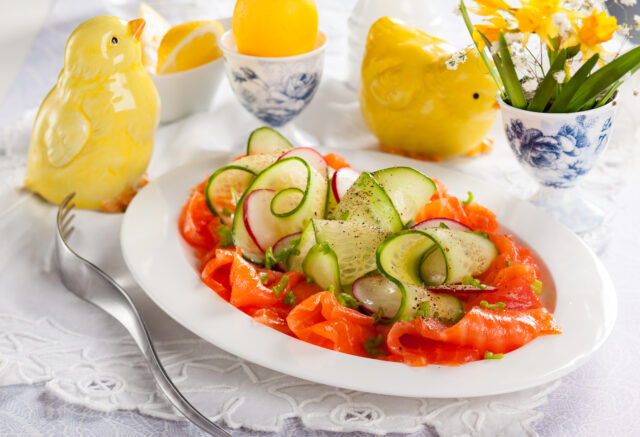 A widely expected surge in the price of salmon in the run up to Easter has failed to materialise, the latest figures from Statistics Norway show.
Fresh salmon export prices during week 13 averaged NOK 111.04 per kilo (£8.55), down by NOK 6.28 per kilo a week earlier and almost NOK 12 per kilo from the record peak in week 11.
They had been predicted to rise further on the back of increased demand in the approach to the holiday period. However, they are still well up on Easter last year and 25% higher than at the beginning of 2023.
But demand is up with export volumes rising by 7.2% from 15,972 tonnes to 17,460 tonnes. The Statistics Norway figures also include fish sold under contract. Late reports from Norway suggest that prices are starting to rise again in the final days before Easter.
Frozen salmon prices have risen – from NOK 92.99 a kilo (£7.16) in week 12 to NOK 99.72 per kilo (£7.68) last week. Export volumes dropped sharply from 642 tonnes in week 12 to 396 tonnes last week.
Predicting trends can be foolhardy at times, but the fact is that fresh salmon prices have climbed significantly since January with a lower biomass thought to be behind much of the rise.
Reports from Norway suggest that the big Polish salmon processing sites are also buying more fish.
The higher prices are also being reflected in shops, but so far there is little sign of consumer resistance against what is still classed as a luxury food.
The main demand is coming from the United States where it seems consumers cannot get enough of the pink fish.