Salmon prices in year end surge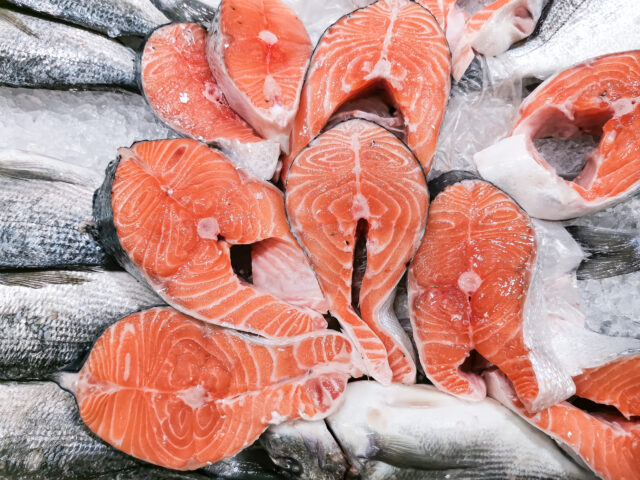 The export prices of fresh salmon shot up by more than 15% in the final week of 2022, according to figures from Statistics Norway.
The size of the increase has come as a surprise given that the Christmas seafood buying rush ended several days earlier.
The week 52 export price was NOK 86.33 per kilo (£7.09) against NOK 74.71 (£6.14) the previous week, a rise of 15.6%.
The corresponding figure for week 52 last year was NOK 68.38 per kilo. The last time fresh salmon reached that height was back in midsummer when prices were soaring away.
The export total in week 52 dropped to 13,731 tonnes, a reduction of 25.4% on week 51 when the figure was 18,401 tonnes.
But this is hardly surprising given that week 52 was a holiday period when many markets were shut down for the festive period and air and sea freight companies only partially operational.
Frozen salmon exports during the final week of 2022 more than halved from 280 tonnes to 122 tonnes with the prices falling by around 6% to NOK 78.36 per kilo (£6.44).
It is probably too early to know whether the fresh salmon price surge is temporary or the start of an upward trend for 2023, but with reduced biomass expected from Norway and Scotland this week, prices are likely to remain firm.
If they carry on increasing, it is likely to add fuel to the salmon tax row with industry critics claiming companies can afford to pay more.