Salmon prices hit new low for 2022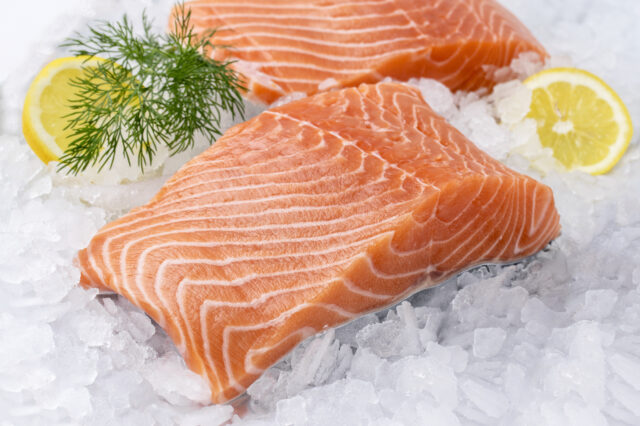 Fresh salmon prices have fallen to their lowest level of the year so far, according to Statistics Norway.
The decline has been gradual but steady since midsummer. Last week (week 36)  they were marginally down on the previous week at NOK 61.80 per kilo (£5.32).
This compares with NOK 72.05 a kilo (£6.20) around the start of the year and NOK 108.21 (£9.31) shortly after Easter.
However they are still higher than week 36 last year, when prices were hovering around the NOK 52 mark (£4.47).
And it should be remembered that production costs have risen sharply over the past 12 months and show little sign of slowing down.
Exports are holding up well and last week rose by 4.3% to 25,032 tonnes, suggesting that consumer demand remains strong.
Frozen salmon prices were also down last week, but remain firm at NOK 83.88 a kilo (£7.22) against NOK 87.02 (£7.49) the previous week. Frozen sales totalled 722 tonnes, a rise of 137 tonnes on week 35.
Christmas, the season when demand and sales peak, is coming up and the price trend  over the next few weeks should prove interesting.
Seafood analyst Finn-Arne Egeness of Nordea Markets has told the financial journal and website Finansavisen that he expects Norwegian seafood exports to pass the NOK 100 billion mark this month.
So far they are worth NOK 94 bn (around £8bn) with salmon the main driver. He says supply growth is likely to be 1% lower  this year, the first time since 2016 that global supply has fallen.