Salmon prices continue to slide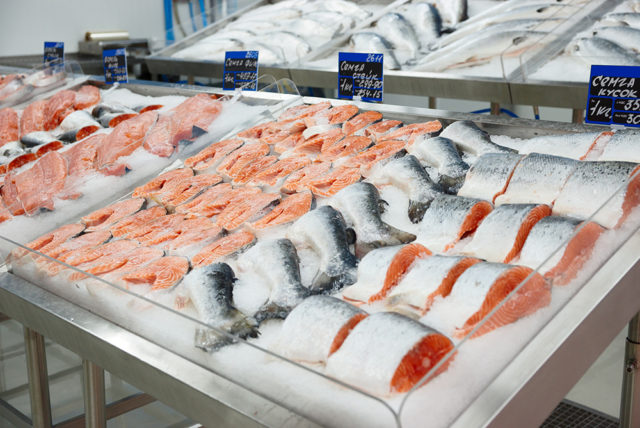 Fresh salmon prices are continuing to fall back – against the expectations of many in the industry.
According to Statistics Norway, they have dropped by 3.3% in the past seven days (week 23) to NOK 57.64 a kilo, a level not seen since the end of February and almost 17% lower than a year ago when the first coronavirus wave was at its height.
It is also the third successive that prices have declined from their NOK 71.08 high in week 19.
Although there was a blip last week, fresh salmon exports are generally on an upward trend. They totalled 17,277 tonnes, down four per cent but 28.5% higher than a year ago.
Frozen salmon is faring better and rose by 5.5% last week to NOK 61.8 per kilo. Exports shot up by 55% to 368 tonnes.
Forecasting price movement has been quite unpredictable of late but the latest forward information suggests they are starting to move up again.
Long term, Mowi said it expects demand to outstrip supply growth over the next five years.
CEO Ivan Vindheim told the North Atlantic Seafood Forum last week that (the pandemic period apart) this had been the trend for the past 10 years and he expected that to continue, even once the many land-based salmon farming projects currently under way are in full production.
Mowi is the world's largest salmon farmer but Vindheim said the industry was still very fragmented and he expects further consolidation in the future. He also said cost differences between the different farming regions were too high.