Salmon lice costing Norway NOK 5 billion a year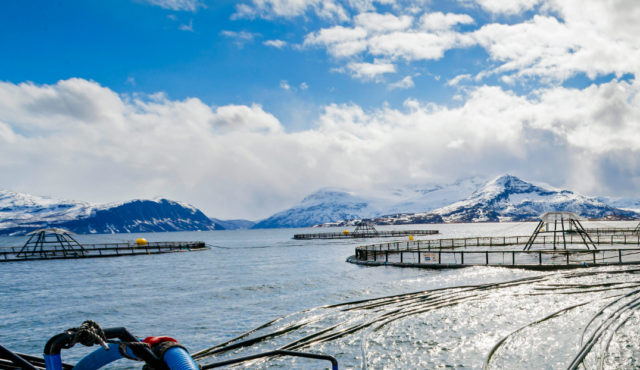 THE task of tackling salmon lice cost Norway's aquaculture industry more than five billion kroner, or some £440 million last year, a leading researcher has calculated.
Audun Iversen, who works at Nofima, the Norwegian Institute for Food, Fisheries and Aquaculture Research, says the figure, which he has worked out at NOK 5.2 billion, had reached a record level and is considerably higher than the figure for 2017.
He also believes there were additional indirect costs which he has not included in his calculations, but which were quite significant.
Lice is affecting nearly all areas of fish farming in Norway, he reports. Some of the biggest cost increases centre around using larger smolt in order to reduce production time at sea, and therefore the time fish are exposed to the possibility of lice.
Salmon are also being harvested earlier, which means they are smaller and so the price they fetch is lower.
'At the moment it is difficult to calculate the figure for both direct and indirect costs,' he said. 'But there were some positives, especially from a sustainability point of view, in that the bill for treatment measures is no longer on the rise.
'There has also been a sharp decline in the use of drug treatments because the lice are becoming more resistant to them.'
The Nofima researcher said the largest part of the bill came from the use mechanical debugging and higher fish mortality.
He didn't think the lice problem could be solved permanently, at least in the medium term, but a lot of work was being carried out on developing new vaccines and new drugs that avoided discharges into the sea.
'It is important for the industry to have more tools in order to reduce the risk of future resistance,' Iversen stressed.