Salmon Evolution swoops for smolt producer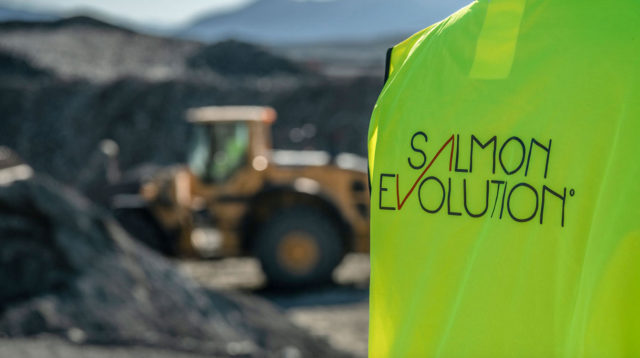 Salmon Evolution ASA, the Norwegian land-based salmon farming company, has acquired 100% of the shares in Kraft Laks AS, a family-owned smolt producer also located in Norway.
It said Kraft Laks has a documented track record as a high quality smolt producer and the facility, under the selling family's ownership, has been producing smolt since 1995.
Over the last few years, the majority of the smolt produced by Kraft has been sold on a long-term contract to one of the major salmon farmers.
Kraft Laks has an annual production of around 1.8 million smolt, but has a licence to produce up to 5 million smolt a year, subject to a number of conditions.
The statement added: "The parties have identified significant expansion opportunities for the facility which, if realized, is expected to also cover Salmon Evolution's smolt needs for at least phase 2 at Indre Harøy based on current plan."
The purchase price for 100% of the shares in Kraft Laks is valued at NOK 76.5 million (£6.25m), which is based on an enterprise value of NOK 70 million on a cash and debt free basis.
Over the last three financial years, the company has had an annual average EBITDA of approximately NOK 10 million and annual average revenues of approximately NOK 28.5 million.
Mr Ingjarl Skarvøy, COO of Salmon Evolution, said: "The acquisition of Kraft Laks is the result of a thorough process where Salmon Evolution has evaluated a number of alternatives with respect to sourcing of smolt.
"The company is confident that acquiring an existing operation with documented track record has a significant risk mitigating effect. It also gives us flexibility with regards to our production plan at Indre Harøy and finally it does so in a cost and capex effective manner."
Mr Knut Endre Heltne, majority owner and general manager of Kraft Laks, added: "In Salmon Evolution we have found a partner that shares our philosophy when it comes to salmon farming."
Salmon Evolution is also currently involved in a joint venture with Dongwon Industries where the parties will develop, construct and operate a land-based salmon farming facility in South Korea.