Salmon Evolution gears up for North America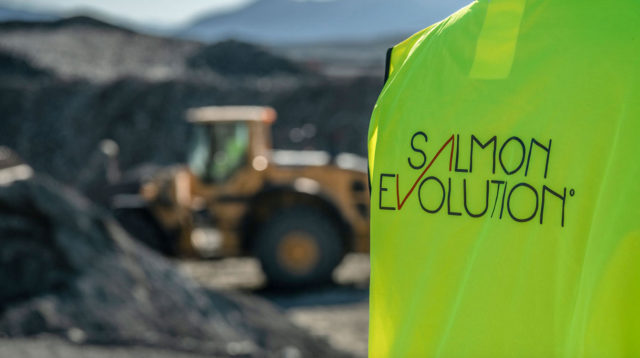 The land-based fish farmer Salmon Evolution said today it hopes to begin construction on a new North American site within two or three years.
The company has recently successfully completed the first harvest at its new Norwegian facility at Indre Harøy in the south of Norway and is also involved in a fish farm project in South Korea, in partnership with Dongwon Industries.
Salmon Evolution is now looking across the Atlantic. Presenting its fourth quarter results today, the company said that it was continuing to evaluate sites in both the United States and Canada.
The statement said: "As part of the site verification processes which include fatal flaws analyses of both water, biological, technical and regulatory aspects, the company is currently in dialogue with various stakeholders, both public and private.
"The company expects to use the next quarters for such site selection and initial site verifications.
"It is expected that the site verification and relevant regulatory approval processes will take around three years, allowing for construction start in 2025 or 2026, upon which the plan is to build a full scale 31,500 tonnes HOG 'Indre Harøy' facility drawing on the experiences learned in both Norway and Korea."
Outlining the 2022 fourth quarter highlights for its Norway operation, Salmon Evolution said that Batch 1 has been fully harvested out with very strong results – harvest volume of ~340 tonnes HOG at average weight of ~3.75 kg HOG (~4.5 kg LW) – and "excellent" product quality.
The company is on track for profitable farming operations in Q2 2023 and steady state production from late Q3 2023. Production has been ramped up and is proceeding according to plan, with batch 3 and 4 stocked in October and December, respectively. Continued strong biological performance has shown minimal mortality and batch 2 is scheduled for harvest in Q2 2023.
Preparations for phase 2 at Indre Harøy are continuing and there are clear signs of normalisation in the construction market.
The company said it has available liquidity of NOK 400 million (£32.3m) as at 31 December 2022, including committed undrawn credit facilities.