Salmon diseases hit Iceland and Norway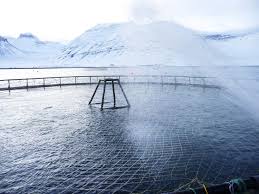 FOOD safety and marine health organisations in Norway and Iceland are this week battling with suspected salmon related diseases on at least three fronts.
They involve ISA or infectious salmon anaemia at two sites in Norway and a confirmed case of IPA or the viral disease known as infectious pancreatic necrosis in Iceland.
This is thought to be the first time that IPA has been found at a salmon farm in Iceland, although it has affected halibut in the past.
The virus, which can be fatal to fish, was reported at a Laxa freshwater aquaculture site in Reydarfjordur.
It was discovered following a periodic sampling at the company, but the salmon in which the virus was detected is said to be healthy by MAST, the Icelandic Food and Veterinary Health Authority.
Meanwhile, ISA has been detected and confirmed by the Norwegian Food Safety Authority at a SalMar operated site in the Harstad municipality in Troms county.
In order to prevent the spread of infection, a number of restrictions have been imposed in the areas. The state broadcaster NRK said that up to 170,000 salmon may have to be slaughtered as a result of the incident, although this has not been confirmed.
Earlier, it was reported that ISA had been confirmed at a Mowi run site in Rogoland county's Finnøy municipality. Similar prevention measures have also been imposed by the authorities in the region.