Salmon boss named 'transformational leader'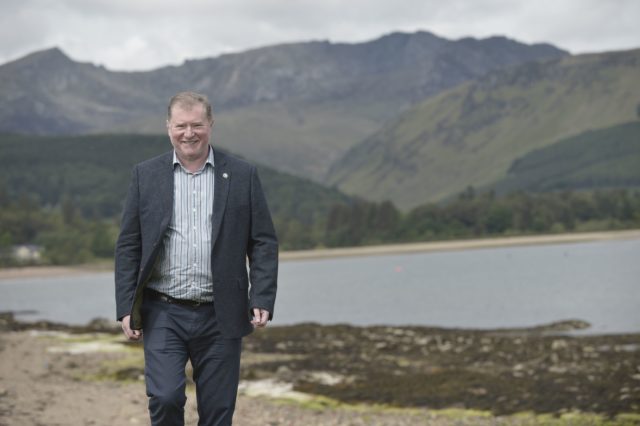 SCOTTISH Salmon Company boss Craig Anderson was named a Transformational Leader at the EY Entrepreneur of the Year Awards Scotland, held last week.
The awards programme recognises successful entrepreneurs making a positive impact on their society and the economy.
Anderson, whose award was one of eight presented at the ceremony at the V&A Museum in Dundee, was commended by the judges for 'his ability to transition his skills to an industry he has no previous experience in'.
They said he had been 'extremely successful in driving the business from fish gutting, to processing and exporting, whilst building an outstanding brand promoting Scotland on a global level'.
Anderson was recognised for his leadership in growing the Scottish Salmon Company into a £180 million turnover business, which exports to 26 countries and employs more than 650 staff, providing much needed jobs in Scotland's rural communities.
The judges added that they admired Anderson's commitment to sustainability and retaining value in Scotland, saying he had also done 'an exceptional job in attracting the right skills to achieve this'.
The SSC CEO will now progress to the UK level of the competition, which has been celebrating entrepreneurs for more than 20 years.
Leaders from 23 of Scotland's most pioneering businesses gathered at the Scottish finals, which took place on June 14.
Poonam Gupta, who grew her PG Paper business from her kitchen table in 2003 into a global player, was named as EY Entrepreneur of the Year Scotland 2019.
A second Transformational Leader award was given to Jean-Christophe Graniuer, joint managing director of family textile firm J&D Wilkie, based in Kirriemuir in Angus.
The other awards were: Scott Coates, CEO of Wireless Infrastructure Group, based in Bellshill, in the Scale Up of the Year category; Andrew Bissell, CEO of thermal storage Sunamp, in the Disruptor of the Year Award; Isle of Harris Distillers directors Anderson Bakewell, Simon Erlanger and Ron MacEachran in the Societal Impact category; and Sandy Adam, founder and chairman of Elgin based housebuilder Springfield Properties, for the Sustained Excellence Award.
Mike Timmins, EY partner and leader of the EY Entrepreneur of the Year programme in Scotland, said: 'All our winners and finalists have displayed excellence in their field and are role models of the exceptional entrepreneurial talent we have in Scotland – we celebrate each and every one of them.
'Great vision and strategy have been central to the success of these inspirational leaders, and despite the wider uncertainty in our local and global economy, Scotland's business leaders have proven resilient, ambitious and determined. They are unstoppable, and long may we support that.'