Salmon 'big five' snub government overture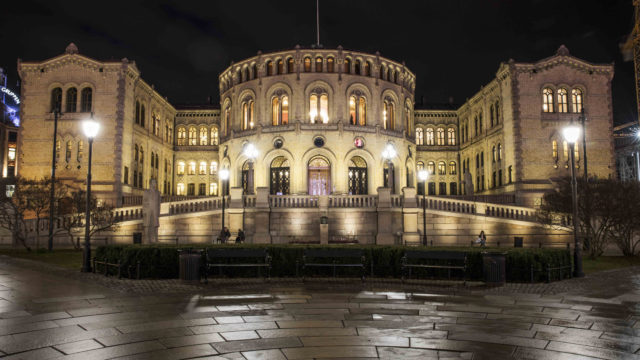 Norway's five largest salmon companies have turned down a "clear the air" meeting with senior government ministers today over the ground rent tax controversy.
Instead they have asked to be represented by the main employer organisations, Seafood Norway and Seafood Companies (Sjomatbedriftene).
The proposed tax will be limited to farms producing more than 4,000 to 5,000 tonnes, which is why the invitation went out to the big players.
The meeting, which would have included the likes of Mowi, SalMar and Cermaq, should have been with Finance Minister Trygve Vedum and Fisheries and Oceans Minister Bjørnar Skjæran.
Vedum described the decision as "stupid and surprising" and urged the "big five" to change their minds.
Seafood Norway said: "The government's proposal for significant and comprehensive changes to the aquaculture industry's framework conditions is not something that only concerns the five largest companies."
The companies concerned thanked the government for the invitation, but believe the meeting would be better handled by the industry organisations.
Prime Minister Jonas Gahr Støre has already stated that the government will not change its stance but said the proposal was out for consultation, adding it wanted dialogue with the industry.
He said it was only right that Norway's coastal and rural communities, whether they had fish farms or not, should benefit from the use of the use of the country's natural resources.
However, the government has hinted it may be open to amending the original budget proposal further down the line.
Seafood Norway continued: "The companies have noted that the Prime Minister states that the meeting will clarify questions about the standard price and how the government's proposal should be interpreted. This is just one of many challenges with the proposed proposal to triple the tax burden on the aquaculture industry.
"The aquaculture industry is complex with a large industrial area. All the companies in this industrial ecosystem are affected by the proposal that has been submitted. This makes it all the more important to have a thorough and orderly process through the consultation process until a political decision in the Storting."
The issue has generated a huge political row in Norway. Since the tax move was announced, companies have postponed of investment programmes worth billions of krone and sent redundancy notices to hundreds of processing workers.