SalMar target NTS reports higher revenue and profits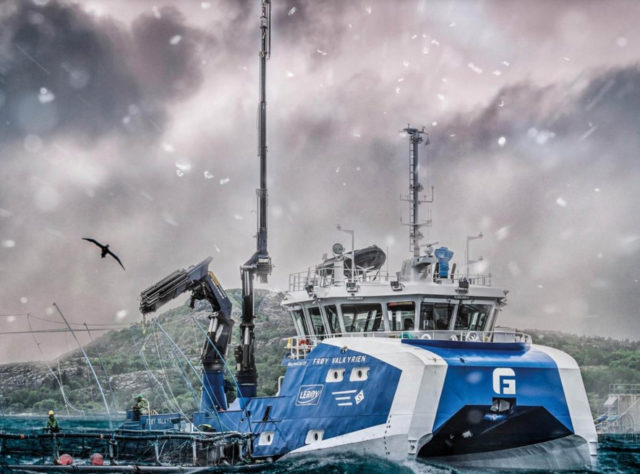 The NTS aquaculture group has brought forward its 2021 final quarter financial results following Monday's takeover offer from its competitor SalMar.
The figures were due to be published next week, but the NTS group, which owns 68% of Norway Royal Salmon, yesterday published a set of preliminary results.
They show an operating profit or EBIT of NOK 303m (£25m), up from NOK 84m (£7m) a year earlier.
Operating revenues for the period increased sharply to NOK 2.5bn (£207m) but the pre-tax profit figure dropped from NOK 39m in Q4 2020 to NOK 31m (£2.6m) last year.
For Norway Royal Salmon, the results show considerable growth in the operating profit which went up from NOK 17m in Q4 2020 NOK 101.6m (£8m) this time.
Significantly, operating profit per kilo almost doubled from NOK 5.05 to NOK 9.43, reflecting the steady rise in salmon prices and cost reductions.
The acquisition of NRS in the summer resulted in a large increase in the fourth quarter harvest which rose from 7,148 tonnes to 13,257 tonnes.
NRS owned Arctic Fish of Iceland turned an operating loss of NOK 16.34m (£1.3m) in Q4 2020 into a profit of NOK 12.8m (£1m) in Q4 last year.
The aquaculture vessel supply division Frøy saw its revenues rise from NOK 394.5m (£33m) to 478.2m (almost £40m) in the final quarter.
Despite the SalMar offer, an NTS extraordinary general meeting is still scheduled for Friday. A group of rebel shareholders will again attempt to demand a vote on who should sit on the board. Meanwhile, Mowi CEO Ivan Vindheim has hinted that his company, which withdrew an ealier bid for NTS in the face of the SalMar offer, might come back with a further competitive bid.
At an EGM last month they narrowly failed to remove NTS founder Helge Gåsø and his son Anders.