SalMar reports gradual upturn at Scottish Sea Farms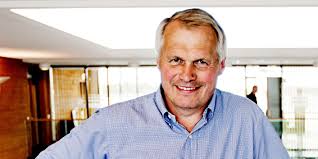 BIOLOGICAL issues at Scottish Sea Farms are continuing to impact on SalMar's financial performance, 2019 fourth quarter figures from the Norwegian salmon farming giant show. However, there are signs of improvement.
The company has a 50 per cent stake in its UK operation, which it calls Norskott Havbruk and shares with the Lerøy Seafood Group.
SSF operating revenues for the period came out at NOK 392.3 million, compared with NOK 511.8 million for the corresponding period in Q4 2018.
SalMar's share of the harvest was 5,300 tonnes compared with 6,700 tonnes and for 2019 as a whole the harvest was 25,900 tonnes – down from 27,500 tonnes in 2018.
The company has blamed biological problems in Shetland and Scotland in the early part of 2019, but improvements are starting to show through and SalMar expects a total harvest of 26,000 tonnes for this year. The EBIT per kg increased significantly during the final part of 2019, it said.
At a group level, SalMar posted a decline in Q4 revenues and has warned that sales for the first quarter of 2020 were likely to be weak.
The company's operating result before adjustments, a key measure of salmon industry profitability, fell to NOK 658 million in Q4, compared with NOK 934 million 12 months earlier.
CEO Gustav Witzoe said the results for the final part of 2019 were weaker than expected.
'This is largely attributable to the fish farming Central Norway segment harvesting a large volume of salmon at the start of the quarter when the spot price was at its lowest point,' he said.
'At the same time, it is satisfying to see that our fish farming Northern Norway segment posted substantially better results after several weak quarters.'
SalMar generated just under NOK 3.2 billion in gross operating revenues in the fourth quarter 2019, up NOK 86 million on the corresponding period in 2018.
A total of 40,300 tonnes of salmon was harvested in the quarter, 200 tonnes less than in the same period the year before.
SalMar's operational EBIT per kg came to NOK 16.31 in the fourth quarter, down NOK 6.8 per kg on the fourth quarter 2018.
The decrease is largely attributable to weak price achievement due to harvesting when prices were at their lowest in the quarter.
Arnarlax, its Icelandic operation, ended the year on a positive note, although it has since run into harvesting problems caused by severe weather.