SalMar poised to sell wellboat business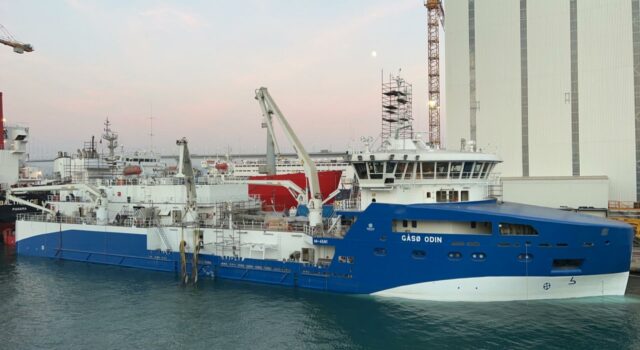 SalMar has signalled it is likely to sell its aquaculture support and wellboat supply subsidiary Frøy.
It acquired a significant stake in the business as part of the takeover of the NTS group, which also included Norway Royal Salmon and SalmoNor last year.
SalMar also said it was also shelving all of its major new investment plans because of the proposed ground rent tax ("salmon tax"), which it warned will adversely affect large parts of the country's coastal business life.
While Frøy is a highly successful operation, it falls outside SalMar's main business of farming salmon and there have been rumours about its future for some time.
SalMar said yesterday that its strategic review was still ongoing, with several parties having expressed an interest in making a bid.
Frøy yesterday unveiled a NOK 131 million (£9.7m) first quarter increase in turnover to NOK 519m (£38m) along with a higher operating profit or EBITDA of NOK 122m (£9m).
At the end of March this year the company had an order book backlog of NOK 6bn (£440m).
CEO Tonje Foss said: "Frøy continues to deliver year-on-year growth in revenue and EBITDA.
"In the first quarter, Frøy has taken important steps to further diversify its geographical footprint.
"During the past few months, the company has announced the purchase of Marinus Aquaservice in South-West Norway, negotiated a strategic partnership with NL Marine Services in Newfoundland Canada and secured two wellboat contracts in Iceland."
She said the company, which has three wellboats and eight service boats under construction, was continuing to see strong demand for more environmentally friendly vessels.