SalMar facing double ISA hit in Norway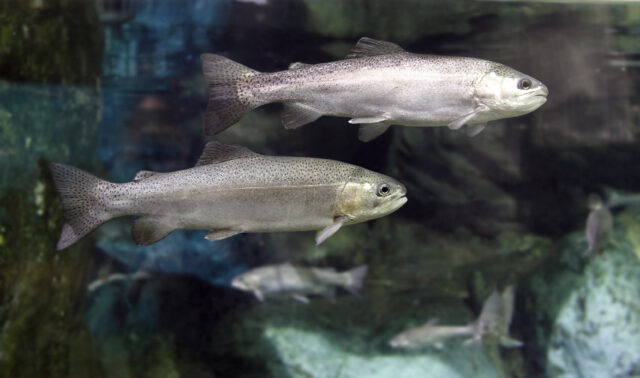 Fish farming giant SalMar is facing the prospect of a double hit by infectious salmon anaemia within the space of a few days. Both incidents are in the More and Romsdal region.
ISA was confirmed this week at the company's Reistad broodfish production site a fortnight after SalMar Farming notified the Norwegian Food safety Authority that analysis from routine samples of fish had given cause for concern.
And yesterday suspicions were raised again, this time at sea site 39617 Svanøya in Smøla municipality.
The Food Safety Authority said it will carry out follow-up samples so that the Veterinary Institute can eventually confirm the disease as ISA. Supplementary analysis results will be available in a few days.
The farm has 400,000 fish with an average weight of 3.7kg. SalMar said it was awaiting confirmation from extended sampling, but as the fish were mostly ready for slaughter the financial consequences are likely to be limited if ISA is confirmed.
The Food Safety Authority will also shortly introduce restrictions which includes control and monitoring zones and limits on traffic movements around the area.
The earlier suspicions regarding Reistad were first reported on 26 November.
The Food Safety Authority took its own samples for analysis four days and ISA was confirmed earlier this week.
In order to limit the spread of infection, the site has been subject to restrictions, including a ban on the movement of fish and roe without special permission.
The Food Safety Authority said it was considering further measures for fish and roe at the site.
The results of tests are also awaited from a Grieg broodstock site in Rogaland county where ISA is suspected.