Russian Aquaculture to launch new identity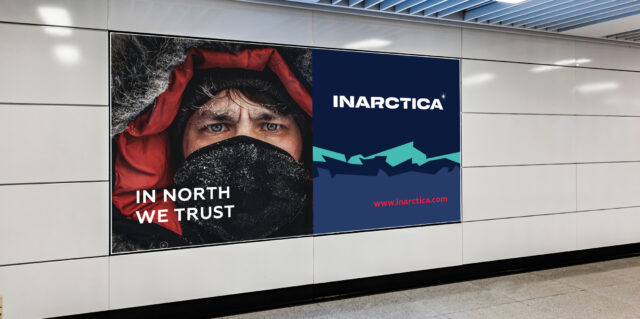 Russian Aquaculture, the country's largest salmon and trout producer, has changed its name.
It has rebranded as "Inarctica", the retail brand the company launched two years ago with the help of creative agency Mildberry. The formal launch of Inarctica and its new website will take place in the autumn.
The company said the move will consolidate the success of the product brand, strengthen marketing communications with consumers and the overall business model chain.
Most of Inarctica's fish farming sites are in the north of Russia, along the Barents Sea coast, next door to Norway and in the Karelia Lake region.
It is a relatively young salmon business, launching in 1997 reselling Norwegian fish to Russian customers.
It became an independent aquaculture business in 2007 and was listed on the Moscow Stock Exchange three years later.
The Kremlin's  invasion of Ukraine in February has made life difficult for Russian seafood businesses, although aquaculture firms are continuing to receive smolts and feed from Norway. Russian whitefish is also being landed in Norwegian ports.
Russian Aquaculture's main customers are at home, but it also has exports ambitions.
It  reported big growth in revenues and profit during the first nine months of last year. The net profit shot up to around £49m.
The company said demand in Russia for quality chilled salmon was increasing at a steady rate and it was investing heavily in production assets to meet that demand.
Only time will tell whether its optimism will continue now that Russia is embroiled in a major military conflict.