Russia returns Norwegian salmon shipments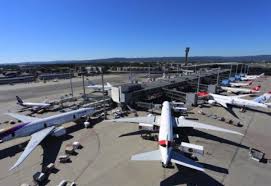 THE Norwegian authorities are still scratching their heads wondering why Russia has just sent back two large planeloads of Norwegian salmon bound for Asia.
One of the aircraft was carrying about 100 tonnes of the fish when it touched down in Moscow and was promptly ordered to return to Oslo's Gardermoen Airport without explanation.
Cato Kjelsberg, sales manager of Air Cargo Logistics, one of the freight forwarders involved, told Intrafish that he was still awaiting to hear from the Russians why the fish had to return.
The aircraft left Norway totally unaware there was a problem. The air transport companies have since been notified that an embargo is in force, although they do not known why.
They have now contacted the Norwegian Foreign Ministry and the Norwegian embassy in Moscow to see if they can throw more light on the situation.
Coast Seafood CEO Sverre Søra has told the Norwegian fish farming website ilaks.no that fish destined for South Korea has also been returned and it was now trying to find an alternative route.
Relations between Oslo and Moscow have been uneasy for some time. Five years ago, Russia imposed a ban on Norwegian foods of all types in retaliation for western sanctions over its aggressive actions in Ukraine.
It was thought this might hit fish farmers hard, but they found a way around it by sending exports to Belarus, which has a customs union link with Russia.
The Russians have since tightened up on this route, but the aquaculture sector has opened up more lucrative markets elsewhere, particularly in the United States and Europe.
Last year, Russia threatened Norway, a member of Nato, with retaliatory measures if it agreed to more US troops being stationed on its soil.
It is likely that the incidents of the past week will have political undertones, but the observers say that the Russians may try to dress them up as food safety or customs measures.
However, Norwegian exporters are currently more nervous about the potential fall-out from the increasingly belligerent trade war between the US and China, which is already impacting negatively on the North American seafood industry.