RSPCA Assured lifts Loch Spelve suspension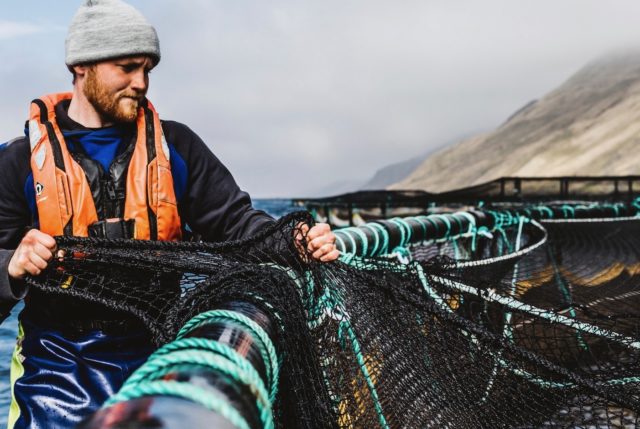 Animal welfare certification body RSPCA Assured has lifted its suspension of the Loch Spelve site operated by Scottish Sea Farms, following an investigation of complaints brought by activists.
The site's certification had been suspended following a complaint made to regulators over fish welfare by anti-fish farming group Scottish Salmon Watch, and the release of a covertly filmed video which appeared to show damaged fish at the site.
Scottish Salmon Watch has formally brought its allegations to the attention of the Animal & Plant Health Agency, Police Scotland's Wildlife Crime Unit and the Scottish Government's Fish Health Inspectorate.
RSPCA Assured said in a statement last night: "We were very concerned by some of the footage and allegations of poor welfare and immediately suspended the farm whilst we urgently investigated.
"Following our detailed investigation, which included a rigorous in-person inspection by a specially-trained RSPCA farm livestock officer, we found no evidence to support the allegations made.
"Unfortunately, it's a reality of farming any animal – and also pet ownership – that from time to time there can be disease outbreaks and other welfare challenges. What's most important is that the person responsible acts swiftly to address them.
"We are fully satisfied that the issues identified in the video were being swiftly and responsibly addressed by the farm at the time, in accordance with the RSPCA's welfare standards. Therefore, we have today lifted their suspension."
The statement added: "Any allegations of animal welfare issues, or breaches of the RSPCA Assured membership agreement, are taken very seriously and always thoroughly investigated. But, thankfully, welfare concerns on RSPCA Assured certified farms are extremely rare, and many millions more farm animals are having a better life thanks to the work of the charity."
Scottish Sea Farms had strongly rejected the accusations , contrary to the claims, the wounds visible depicted the harm that predatory seals can inflict on farmed salmon, with the affected fish removed as swiftly as possible and dispatched quickly and humanely.
Commenting on the reinstatement, Scottish Sea Farms Managing Director Jim Gallagher said: "As farmers, we do everything in our power to protect our livestock, including from the threat of natural predators such as seals and sea birds, but no approach or measure is 100% failsafe all of the time.
"Seeing even a small number of our fish succumb to a predator attack or ill-health is hugely distressing for all involved but doubly so when it is misrepresented as neglect or abuse."