Reduce your environmental footprint with FiiZK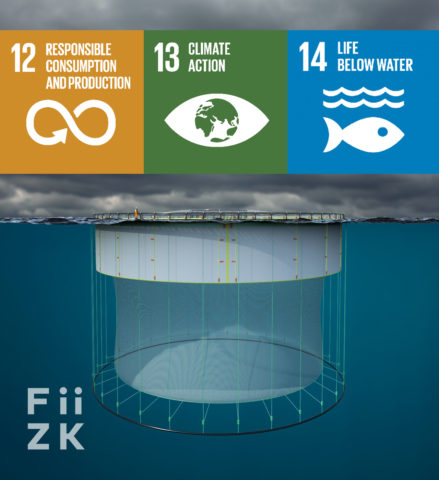 In 2018 FiiZK received support from the governmental body, Innovation Norway, in order to increase their focus on the environmental effects of their production of tarpaulins for aquaculture. Two years later they now use materials which lead to simpler and cleaner recovery and reuse.
The previous challenge was that the materials consisted of various polymers leading to a complex recovery. The goal was to create a solution that creates better circular economy for FiiZK's clients, as well as providing them with a complete environmental account covering the products entire life cycle. This includes production, transport, life span at sea and disposal/reuse.
Since the start up FiiZK have received and recovered 800 lice skirts equaling 800 tons and 750,000 sqm of technical tarpaulins. This demolition is now an established operation.
Please contact them at: info@fiizk.com