Recruitment drive focuses on women returners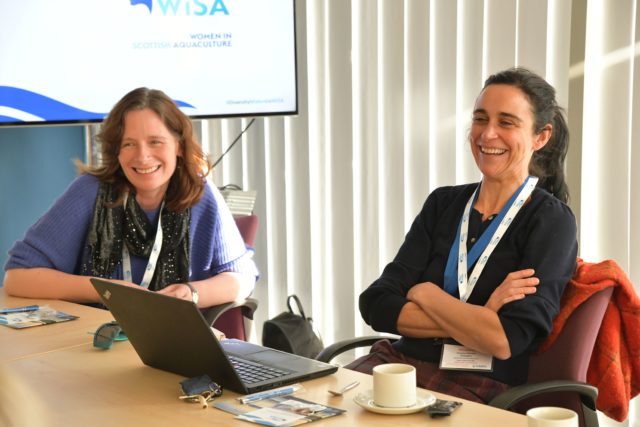 Women returning to the workforce in Scotland are being encouraged to consider opportunities in aquaculture, in a new awareness-raising campaign.
The initiative has been launched by Women in Scottish Aquaculture and will support up to 50 women with career coaching, confidence training and mentoring, empowering them to step back into employment. The programme aims to raise awareness of the varied career opportunities within aquaculture, while allowing participants to develop relationships and make contacts through WiSA's network of members from the sector and academia.
Teresa Garzon, WiSA co-chair, said: "The aquaculture industry is thriving and there is a wide range of exciting opportunities available to women in rural parts of Scotland – whether they have worked in the sector before, or if it is brand new to them. Our returners programme aims to give women the skills and confidence to get back into employment and address any of the challenges they might face on their return."
The programme is backed by the Scottish Government's Women Returners Fund. A month-long series of free workshops and events will begin with an introduction to aquaculture, led by WiSA and the Scottish Salmon Company, developed specifically for participants who may not have worked in the sector before.
Later sessions will include careers and performance coaching, interview skills, CV writing and confidence building, delivered by training and coaching providers, Positive Performance and Skillfluence. WiSA has also teamed up with rural enterprise support organisation, GrowBiz, to deliver one-to-one mentoring sessions.
The Women Returners Fund was set up to help women overcome the barriers many face when returning to work after an extended absence, especially following maternity leave.