Proximar takes full ownership of Mt Fuji farm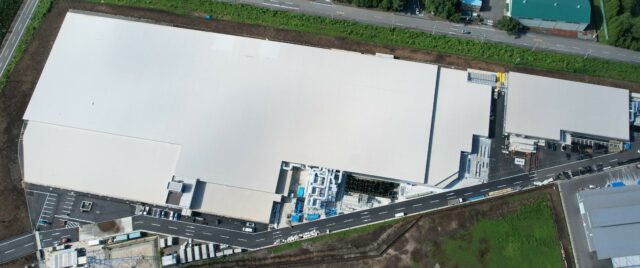 Proximar Seafood has, through its subsidiary Proximar Ltd, taken full ownership of the entire land based fish farm facility near Mount Fuji at Oyama, Japan.
The move, carried out through the company's subsidiary Proximar Ltd, marks the end of construction work at the first commercial Atlantic salmon farm facility to be built in Japan.
The handover also follows the completion of inspections by relevant authorities, third parties and Proximar.
Proximar CEO Joachim Nielsen said: "Constructing the facility according to plan proves our significant progress in Japan. With the construction now behind us, we can switch all our focus over to operations and production, where we remain on track with our plan of first harvest in Q3 2024."
He also praised Daiwa House, Proximar's construction partner, adding: "Daiwa House has been an important partner for Proximar since 2018, and we are very pleased with their performance and has completed the construction works according to schedule, with excellent quality."
In conjunction with the handover, Proximar Ltd has also completed the second and final drawdown of the 8.8 billion Japanese Yen (£55m) blue-sustainability loan provided by Mizuho Bank, Shizuoka Bank and Development Bank of Japan.
The second drawdown marks the continued strong support shown by the company's Japanese banks. In the coming months, installation of the remaining RAS equipment will continue in the grow-out building, in close cooperation with technology supplier AquaMaof.
This enables the first transfer of fish from the hatchery and nursery building in Q4 2023.
Nielsen said: "With this completion, we will also proceed to review further capacity expansion in Japan as previously communicated.
"Proximar sees a strong growth potential as a leading supplier of Atlantic salmon for the Asian market. We are also motivated by the support for such growth by our Japanese partners and banks."
Proximar Seafood is a Norwegian land-based salmon farming company with its first facility and production at the foot of Mount Fuji.The company inserted its first batch of eggs in October last year and through land-based fish farming, using high-quality ground water secured close to Fuji, the company plans to produce fresh Atlantic Salmon.