Proximar secures funding for Japanese RAS farm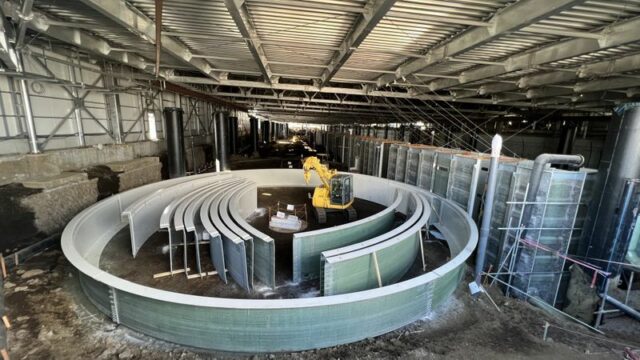 Proximar Seafood says it is now fully funded up to the first harvest at its new salmon farm in Japan, expected later next year. The company has secured a NOK 130 million (almost £10m) loan agreement with the investment company Grieg Kapital AS.
Proximar CEO Joachim Nielsen said in an Oslo Stock Exchange announcement that this latest move was the last piece in the company's funding plan.
"By both raising equity and this loan agreement, we can focus fully on construction and production."
"This is the final piece of Proximar's financing (jigsaw) puzzle, and I'm highly satisfied announcing that we now have fully funded our activities until first harvest."
Proximar's RAS (recirculating aquaculture system) farm, which has been constructed at the foot of Mount Fuji, is due to complete its first harvest in Q3 of next year. The facility is only 62 miles from Tokyo, with its important fish market and a population of more than 14 million.
Nielsen added: "Concluding both the equity raise and this loan agreement over the past weeks, allows us to fully focus on construction and production."
The loan is due to be repaid over a two and a half year period.
Chief Finance Officer Pål K. Grimsrud said: "Finalising our funding needs is a great testimony to the efforts from the entire team and the support from both new and old investors and lenders.
"We have been able to progress on the project in parallel with its funding needs, bringing us to our targeted debt ratio."
A year ago, Proximar entered into an agreement with the Marubeni Corporation, one of Japan's largest distribution companies.
And in January this year it announced the first batch of its Atlantic salmon juveniles had begun to take feed.