Processing equipment group Marel acquires Wenger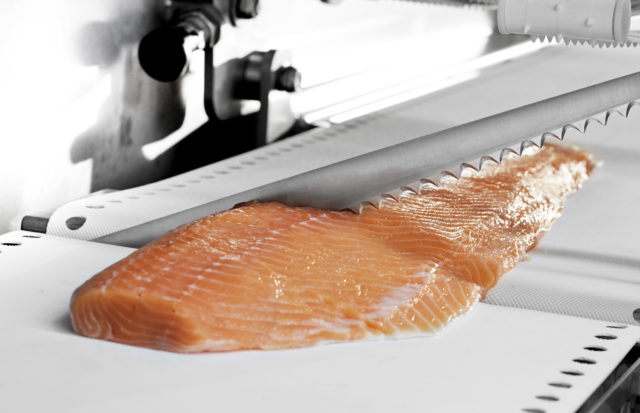 International fish and meat processing equipment manufacturer Marel has taken over US-based Wenger, a US-based business leader in extrusion systems for producing pet food, aquafeed, and food for consumers.
The move extends the Iceland-based Marel's reach into the pet feed, plant-based food and aquafeed sectors. It will form the basis for a new business segment, based on the Wenger platform, making a fourth pillar alongside poultry, meat and fish. The new segment will be focused on the sizeable and attractive growth markets of pet food, plant-based proteins and aqua feed. On a pro-forma basis, this new business segment will account for around 10% of Marel's total revenues and 12% of combined EBITDA.
Founded in 1935, Wenger is based in Kansas. It has 500 employees and revenues in 2022 are expected to be US$190m (£153m). The total investment for the acquisition is $540m (£435m).
The acquisition is subject to customary closing conditions such as anti-trust and approval of Wenger's shareholders.
Marel said it sees great opportunities and is committed to invest in the combined business to accelerate growth. The acquisition is expected to be margin and earnings enhancing. Planned initiatives include expanding manufacturing capacity to respond to high demand in Wenger's core markets. Aftermarket revenues represent over 40% of Wenger's revenues, and Marel's global reach and digital platform will support a more proactive aftermarket approach to better service customers around the world, the company said.
Arni Oddur Thordarson, CEO of Marel, said: "Wenger's passion for innovation and commitment to high-quality solutions, in addition to their excellent customer focus and talent management, are the key attributes Marel is proud to partner with. Wenger is a true leader in its field of providing solutions and services to the pet food industry and aqua feed industries, and has in recent years made its mark on the fast-growing plant-based protein consumer market with best-in-class solutions positioned right in the centre point of the value chain."
Trevor Angell, Chairman of the Board of Directors of Wenger, commented: "During our interaction, it was apparent that there is great strategic and cultural alignment between Wenger and Marel.  Our shared values and vision, our care for customers and employees, and the combined technical strengths of the two companies will create tremendous value in global food production. We are pleased to be joining forces with Marel, and we are excited for the opportunities our friends and teammates will experience."
The latest news is just part of a string of acquisitions for Marel. In July 2021, the company struck a deal to acquire Valka ehf, a fish processing business also based in Iceland, and earlier, in February that year, it acquired a 40% stake in Stranda Prolog, the Norwegian supplier of salmon processing solutions.
This week, Marel also reported orders at a record level for Q1 of this year. The company saw orders up to €421.7m (Q4 2021: €400.7m [£356.6m], Q1 2021: €369.4m[£312.4m]) while the order book stood at €619.0m [£523.6] (Q4 2021: €569.0m [£481.3m], Q1 2021: €455.3m [£385.1]).
Revenues were also at a record level, with €371.6m [£314.4m] recorded (Q4 2021: €367.4m [£310.8m], Q1 €2021: €334.0m [£282.5]). Profitability was down, however, thanks to cost pressures including inflation, supply chain issues and staff absence due to the ongoing Covid-19 pandemic.
EBIT (earnings before interest and taxation) were €31.3m (4Q21: €41.0m, 1Q21: €38.0m) and net profit was €21.7m (4Q21: €28.5m, 1Q21: €21.2m).