Polls say Norway is heading for a change of government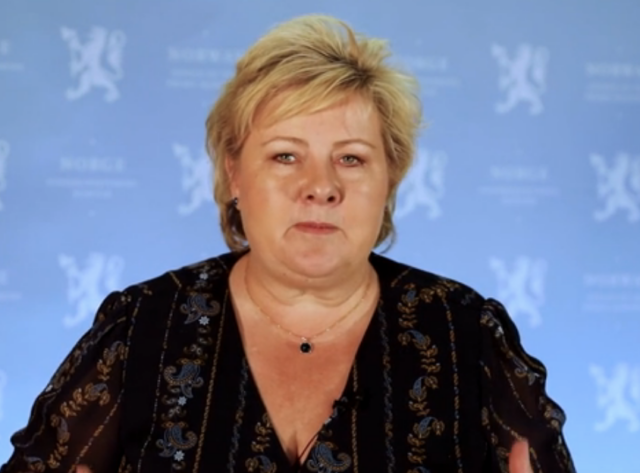 Labour looks set to emerge as the main winner in the Norwegian general election on Monday, raising the spectre of challenges ahead for the country's salmon farming industry.
The centre-left block led by Labour is comfortably ahead in the polls which, if correct, would spell the end of Prime Minister Erna Solberg's eight year long Conservative reign.
However, the complexities of Norway's proportional representation system means Labour is unlikely to win enough seats in the Storting, Norway's Parliament, to form a government on by itself.
So party leader Jonas Gahr Store, who is campaigning with promises of tax cuts and more money for hospitals, is reported to be ready to enter into a power sharing agreement with the Centre (Sp) party and a number of left leaning groups to create what is being described as a Red-Green coalition.
Some of the smaller parties, notably the Greens and Socialist Left, are openly hostile in their attitudes to salmon farming so what they are likely to demand (and get in return) is most worrying the industry.
They want to see new taxes, curbs on open net farming and tougher environmental restrictions.
While the main environmental debate has been about energy and whether to open new oil and gas fields, aquaculture has featured strongly in the campaign especially after Gustav Witzøe, the billionaire owner of farming giant SalMar said he might leave the country if the wealth tax is increased.
The far left Red Party responded by bluntly telling him to pack his bags and go while the  Green Party turned its attention to SalMar's new hatchery claiming it is responsible for large scale emissions – a claim which the company strongly denies.
One consolation for the industry is that support for the Centre party has fallen back sharply in the last month which means its demand to quit or renegotiate Norway's membership of the EU single market and the European Economic Area (EEA) is unlikely to win much support in any new coalition.
Reuters' average poll of polls, as at 30 August, suggested that the centre-left block are set to win 105 seats as against the centre-right's 64, but this includes the Red and Green parties which Labour would prefer not to have to rely on.
Erna Solberg has been fighting back hard, warning that Labour and other left parties are a threat to the country's seafood industry which she says is an important wealth and employment creator. But the polls suggest she faces an uphill battle.