PHARMAQ Analytic opens new lab in Inverness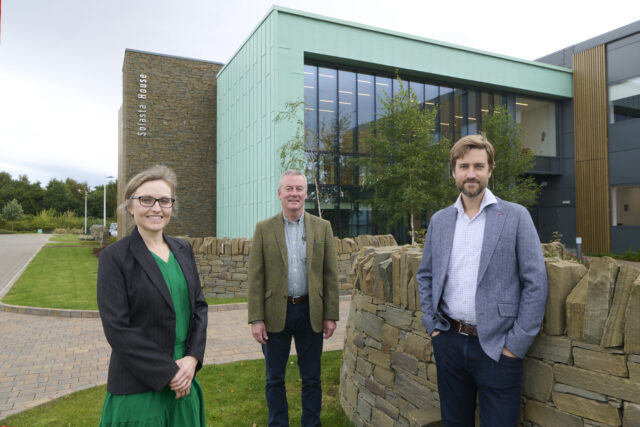 Fish health group PHARMAQ Analytiq Scotland has opened a new molecular biology laboratory in Inverness.
The lab is based at Solasta House on Inverness Campus, a life sciences and technology venue developed by Highlands and Islands Enterprise. It is equipped to carried out PCR and other diagnostic tests for the fish farming sector and its opening has created three new skilled jobs at the site.
PHARMAQ said the new laboratory complements the existing digital pathology, microbiology and environmental laboratories already in Inverness. The company, originally the Fish Vet Group, changed its name last year following its acquisition by PHARMA Analytic, part of the Zoetis Group, in 2020.
Chris Matthews, PHARMAQ Analytiq's Business Unit Director in the UK and Ireland said: "Raising healthy fish to meet the demands of our growing global population while respecting the environment is critical for a healthier, more sustainable future. Innovative fish health management tools, across the continuum of care and including vaccines and diagnostic testing, will help us better meet the needs of our customers.
"We are excited to strengthen our diagnostic operations in Scotland.  This new opening will create three new highly skilled positions in Inverness and deliver an improved service for our customers worldwide. High quality, rapid molecular techniques including PCR are at the centre of preventative health work in aquaculture but are also now finding application in how we monitor the surrounding environment or even the resilience of farms against the effects of climate change."
Nils Arne Grønlie, General Manager of PHARMAQ Analytiq, said: "This investment marks the beginning of a new and exciting period for our operations in Scotland. The laboratory completes the range of services delivered entirely in-country, and we intend now to further develop our infrastructure in Inverness."
He added that, with colleagues at Zoetis, PHARMAQ is already at work on the next generation of monitoring tools for preventative health programmes.