OTAQ reports revenue, profits up for H1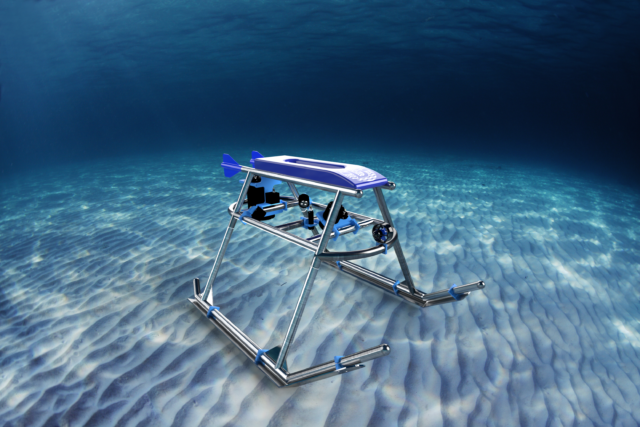 Ocean technology group OTAQ has reported a year on year increase in profits of more than 25% for the six months to 30 September, on the back of increased revenue.
The company, which serves the aquaculture, geotracking and offshore markets, has published unaudited interim results showing revenue up 11.3% to £2.026m for the first half of the 2022/23 financial year. Gross profit was £1.034m, up 25.2% on the figure for H1 in 2021/22.
Adjusted EBITDA (earnings before income, tax, depreciation, exceptional costs, impairment, share option charges and amortisation) was £13,000, compared with a loss of £171,000 in H1 last year.
Over the period, OTAQ established a new Geotracking division, completed the development of a custom-designed sonar system for the shrimp market, for OTAQ's subsidiary Minnowtech and deployed an experimental plankton analysis system at customer sites in Scotland, Chile and Ireland. Prototype versions are expected to be installed in January 2023, and OTAQ estimates the initial target market to be "in the region of £24m".
The company has also seen an increase in rentals for its Offshore division's OceanSense product, and has signed contracts for water quality monitoring products in Scotland.
Earlier this month, OTAQ made its debut on the AQSE Growth Market of London's AQSE Stock Exchange.
Phil Newby, Chief Executive at OTAQ, said: "As the company diversifies, the board is satisfied with these results, showing improved revenue, gross profit and adjusted EBITDA compared to the same period last year. The board believes the group can deliver on the long-term strategic goals it has set out in order to realise OTAQ's potential and significantly increase shareholder value.
"The funding recently completed will allow the group to focus on further product development and allow OTAQ to make additional investment in sales and marketing resource to deliver new revenue and growth. It is notable that, across its key geographies, the group has several key relationships that are expected to deliver in the near future, with others fast approaching commercialisation.
"The board remains committed to continuing with the launch of innovative new products and significant business development throughout the next period in order to return the company to growth and improved profitability."