OTAQ makes debut on London's AQSE exchange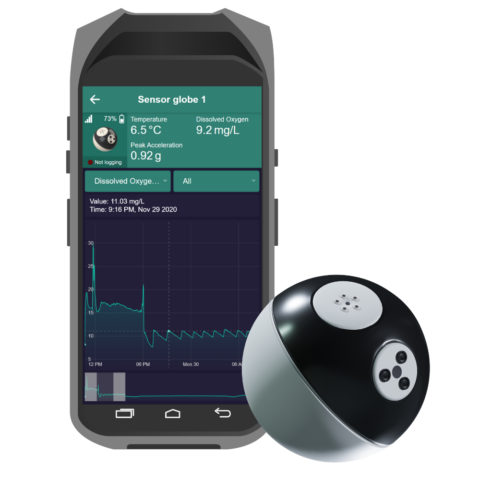 Marine technology business OTAQ has started its first day of trading on the AQSE Growth Market of the AQSE Stock Exchange.
OTAQ, which was previously listed on the London Stock Exchange, announced last month it would be switching to the Access Segment of AQSE, a primary and secondary market for equities and debt securities for innovative SMEs (small-medium-sized companies) which is also based in London.
OTAQ provides technology for the aquaculture, geotracking and offshore markets. In the aquaculture system it is known for its SealFence anti-predator system, which like other acoustic deterrent devices is not being deployed by the industry in the UK, but it also offers wireless water quality monitoring systems for fish farmers. OTAQ also distributes the Canadian-developed Sensor Globe to fish farms in the UK and Chile.
OTAQ's offshore product range includes OceanSense subsea leak detection, Eagle IP camera systems, Lander seabed survey devices and Subsea electrical connectors and penetrators.
The company said it had raised, as announced, £3.6m (approximately £3.2m net of expenses) through its fundraising and further placing exercise, which "will principally be used to strengthen the balance sheet and support the Group through its planned next stage of growth, further developing its portfolio of innovative technologies targeting the global aquaculture, geotracking and offshore markets."
OTAQ added: "The much strengthened balance sheet will also support the Group's strategy of pursuing organic and acquisitive growth opportunities that will underpin further revenue growth as it progresses towards profitability."
The previously announced appointments of Harald Rotsch and Giles Clifford, as Chief Technology Officer and a Non-Executive Director respectively, were confirmed today.