Oslo to spend millions protecting aquaculture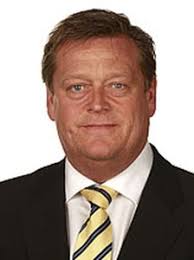 NORWAY has set aside 10 million kroner (around £900,000) to investigate the cause of the devastating algae outbreak which hit several salmon farms last May.
The money, along with other measures to boost the country's fishing and aquaculture industry, was announced this week in the national budget for 2020.
The spring algae attack was one of the worst for almost 30 years, killing at least eight million salmon in the Nordland and Troms regions, leading to job losses, hitting communities hard and costing the industry hundreds of millions of kroner.
Some of the government money will be used to set up surveillance systems along the coast so fish can be moved quickly if another attack looks imminent.
Seafood minister Harald T. Nesvik, who outlined the new measures, said: 'We need to have better knowledge and be better prepared if future attacks occur, especially in the early stages of an algae bloom.
'The coastal areas offer great opportunities for employment creation and investment so it is important that we try to protect them.
'The algal bloom in Northern Norway in the spring hit the aquaculture industry and the local communities hard, and a lot of money was lost.'
Nesvik said the Oslo government is also planning to spend NOK 2.2 billion in various projects to boost marine research and to protect coastal waters.
'We must be at the forefront of knowledge and the use of marine technology,' he added.
One of the priorities will be to try to drastically reduce the use of plastic in fishing and fish farming.