Organic Sea Harvest loses Skye planning appeal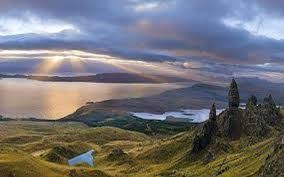 Independent producer Organic Sea Harvest has lost its planning appeal for a fish farm off Flodigarry, on the Isle of Skye.
The application was turned down on the grounds that it would have "significant and unacceptable impacts on landscape, character and visual amenity" of the area.
OSH had sought permission for 12 120m cages and a feed barge. Highland Council rejected the application in January after objections from local residents.
Now, the Scottish Government's planning appeals reporter, Lorna McCallum, has upheld the council's decision, citing the effect on the Trotternish NSA and Trotternish and Tianavaig SLA.
She added that the proposal was not in accordance with the local development plan or national policy, and said "there remains some uncertainty regarding the significance of potential impacts upon wildlife and habitats."
The potential economic benefits did not outweigh these factors, she said.
OSH director Alex McInnes commented: "Organic Sea Harvest has received the Appeal Decision Notice regarding the proposed Flodigarry site and we are obviously very disappointed that our appeal has been refused. We will take our time to discuss the decision with our legal advisors before making any decision on further steps."
OSH is Scotland's first fish farming start-up in years. It is dedicated to growing organic salmon, which places a limit on the size of its facilities and also means that its sites must be left fallow at intervals. The company has two sites already, both off Skye.