Organic farm plan defeated by Skye locals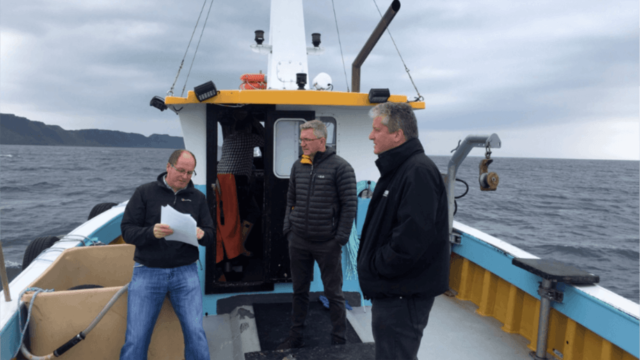 PLANS for two organic salmon farms on Skye were rejected by councillors after a campaign against the development by locals, the Press and Journal reported.
Organic Sea Harvest, which already has approval for two sites – at Invertote and Clunacnoc, had submitted proposals to Highland Council for a farm of 12 x 400ft cages just off the eastern coast of the Trotternich pensinsula at Flodigarry in north-east Skye.
The plan was to rotate production cycles, leaving sites fallow for a year, but the Flodigarry community argued that the farms would harm the pristine coastline and tourist trade.
Organic Sea Harvest (OSH), which won consents in 2018 for two 12 pen farms producing a total of 5,000 tonnes of organic salmon, said there was an unfulfilled market for organically produced salmon.
Co-founder Alex MacInnes has said in the past that the aim was to produce 6,000 to 7,000 tonnes between all four farms.
The company claimed that welfare would be improved with lower stocking densities and by the faster flowing water at the exposed sites.
Sea lice would be further reduced by a system designed to drop the cages to a lower level of water where they are not so prevalent.
OSH said there would be seven jobs per site, reflecting their drive to attract and retain young families within the community.
There has been enthusiastic support in Staffin on Skye for Organic Sea Harvest's plans, with the Staffin Community Trust welcoming the 'significant employment opportunities and much needed infrastructure investment'.
'The improvement and redevelopment of the Staffin Slipway has been a priority of the local community for some time,' the Trust said on its website.
However, in Flodigarry, hotel owner Bette Temming said the unique selling point of her business, the pristine land and seascape, would be destroyed by the fish farm.
The Scotsman reported that objections to the OSH farms at Flodigarry were also lodged by the Scottish Fishermen's Federation and other industry lobby groups.
An objection letter was also sent by a group called Friends of the Eilean Fhlodaigearraidh Faeries, raising concerns about the fate of the 'ashrai', a sea fairy similar to a mermaid, which the group claimed have lived off the coast of Skye for 1,000 years.
Last August, OSH signed a £4 million contract with Gael Force to equip its two approved Skye sites. The deal includes SeaMate 350-tonne capacity feed barges and SeaFeed feeding systems, SeaQurePen fish pens, SeaQureMoor moorings, and underwater technology.
The two sites were due to be stocked this year with smolts supplied by Landcatch.