One dead, two hurt in BC fish farm incident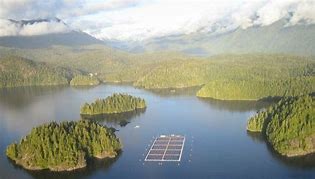 ONE man has died and two others were injured following an incident at a Cermaq fish farm on British Columbia's Vancouver Island.
Cermaq Canada has confirmed the death, but would not say at which facility or when it occurred 'out of respect to the family'.
The company said it notified the Canadian Coast Guard immediately, and that it is working with 'all authorities' as the investigation progresses.
'We are extending our heartfelt condolences and support to the family and friends of our employee,' said the company in a statement.
'We are providing resources and support for our employees and families as they work through this tragic and difficult time.'
The two injured people are said to be in a stable condition in hospital in Tofino after being transferred by air ambulance.