NTS preparing to become salmon giant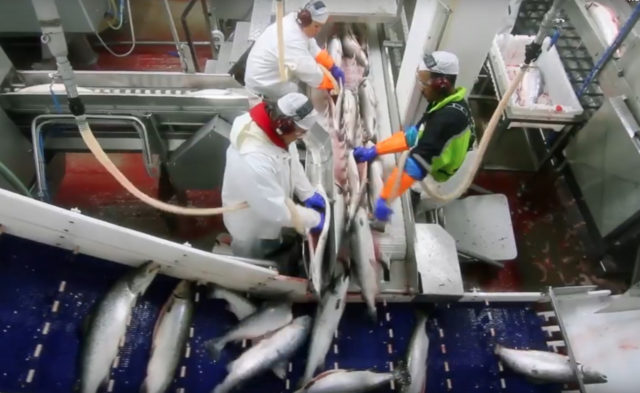 NTS is poised to become one of the world's top 10 salmon farming companies if Norway Royal Salmon and SalmoNor come together, it has emerged..
By combining their operations they have the potential to produce at least 100,000 tonnes in Norway plus a further 24,000 tonnes in Iceland through Arctic Fish.
It is thought this will put them at number seven or eight in the global salmon producing league.
The board of NTS has now decided to initiate a strategic dialogue with NRS about a possible merger of NRS, SalmoNor, the salmon farming division of NTS.
NTS beat off rivals Mowi and SalMar in a bidding war in June to acquire SalmoNor, a family owned business.
A few weeks later it outfoxed SalMar again to become the largest single shareholder in NRS.
NTS said in a Stock Exchange announcement at the weekend: "Initial discussions have been initiated between the management of NTS and NRS, but the possible transaction has not yet been discussed with the board of NRS."
It was that decision which led to the resignation on Thursday of NRS chief executive Charles Høstlund after seven years in charge.
Both the managements of NTS and NRS said they see significant synergies in a merger, which will lead to the establishment of a "fully integrated, large scale  salmon producer with an attractive licence portfolio in regions with high capacity".
They further stated that the management of both companies sees a clear rationale for, and value-creating potential in, a "merger of SalmoNor's operational practices with NRS's growth opportunities".