NRS signals big rise in production for 2023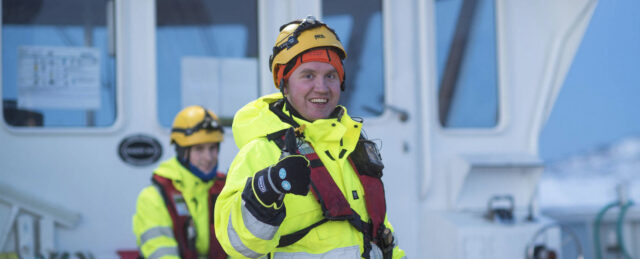 Norway Royal Salmon (NRS) is raising its harvest forecast for next year to 50,000 tonnes, representing an increase of more than 40% on the predicted figure for the current year, the company has told the Oslo Stock Exchange.
NRS expects to harvest 35,000 tonnes (gutted weight) of salmon this year.
The company is now part of the NTS group, which is subject to a NOK 13.8bn (£1.14bn) takeover bid by rival aquaculture business Mowi. It now remains to be seen if this considerably higher prediction will tempt other suitors, such as SalMar.
SalMar chief executive Gustav Witzøe told the Norwegian business website Dagens Naeringsliv a few days ago that SalMar and NRS would make a good match, but he refused to be drawn on whether he would bid. He acknowledged there was speculation about SalMar's intentions, but declined to comment further.
NRS said the higher expected output next year was down to three main factors:
Phasing out triploid salmon and replacing them with conventional diploid fish, which come under a different licence regime.
Implementation of interregional biomass limits in NRS's three production areas, which will increase the total amount NRS is allowwed to farm.
Access to more smolt from a new hatchery and an agreement entered into for the purchase of large smolt.
NRS also owns Arctic Fish in Iceland, but the harvest from that source is likely to remain unchanged in 2023 at 13,000 tonnes. However it should almost double to 24,000 tonnes by 2025, the company said.
NRS is due to merge with SalmoNor which is expecting a harvest volume of 34,750 tonnes this year and 39,000 tonnes in 2023.
Further details about the expected output from NRS will be given at the company's Q4 presentation next month.